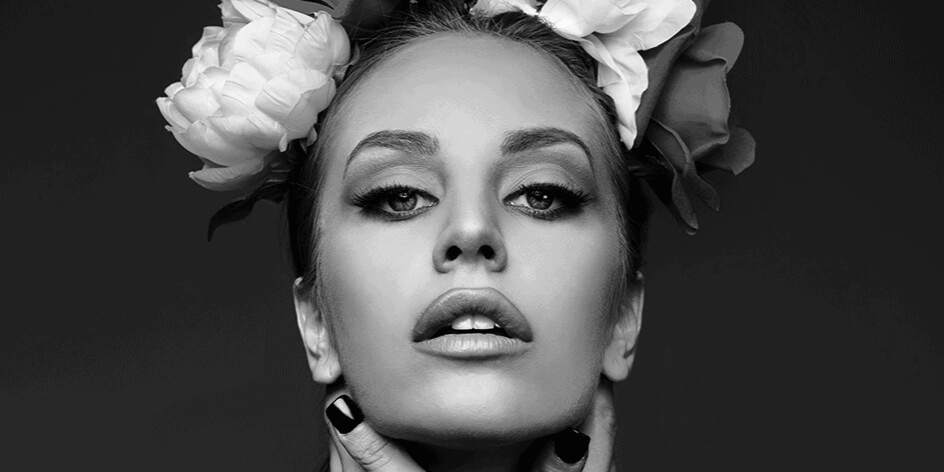 CYPRUS
Cyprus: Andromache to Eurovision 2022 with "Ela"
It will be Andromache that will represent Cyprus at this year's Eurovision Song Contest in Italy. Listen to her song "Ela" here
The Eurovision fandom has really been anticipating news coming from Cyprus responsible for delivering some of the most upbeat tracks from recent years, take "Fuego" or "El Diablo" for example.
A lot was speculated and the Cypriot public broadcaster (CyBC) has finally dropped every little detail: Andromache will be waving the country's flag at Eurovision 2022 in Turin, with the song "Ela".
The song premiered today on the TV show Ola Ston Aera – and later on the homepage of Panic Records.
You can listen to the song on the homepage of Panic Records, and on Friday on various streaming platforms.
Andromache
Andromachi Dimitropoulou, simply known as Andromache, is a 27-years-old Greek singer who was actually born in Germany but grew up in Greece.
She first rose to fame after her participation in The Voice of Greece back in 2015. She didn't win the talent show but got eventually signed to Panik Records followed by the release of multiple hit singles.
Cyprus in Eurovison Song Contest
Since Cyprus debuted in Eurovision Song Contest in 1981, the country has not yet managed to win in any of the 37 times the country has participated.
Cyprus came close to win in 2018 when Eleni Foureira finished 2nd with Fuego, the best result so far.
Since the introduction of the semi-finals in 2004, Cyprus has qualified for 10 out of 16 Grand Finals.