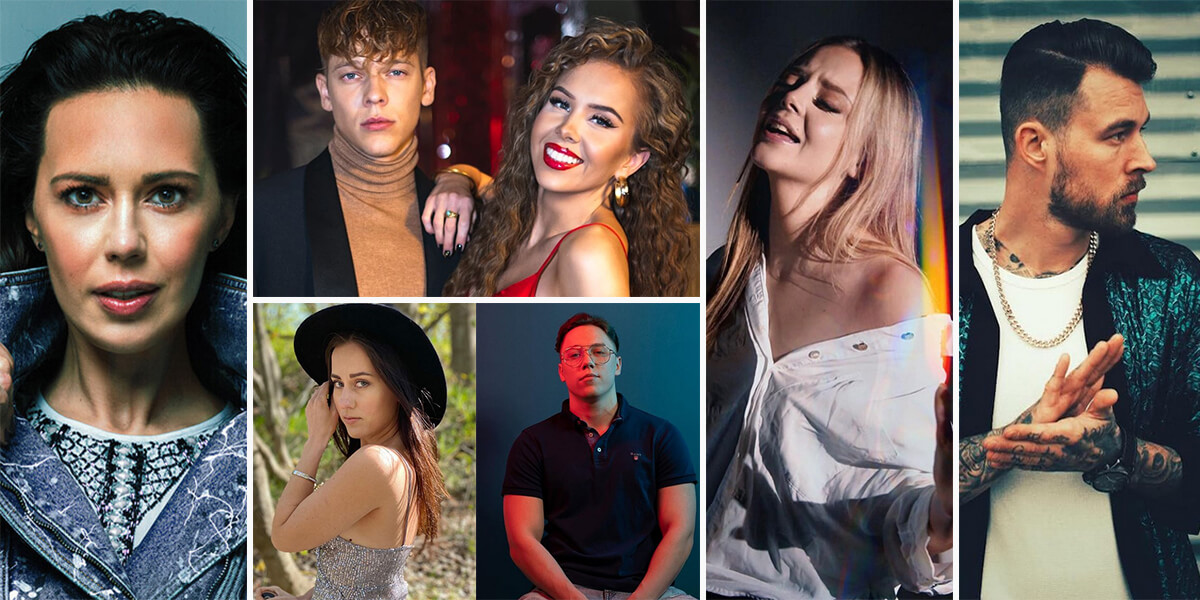 ESTONIA
Eesti Laul 2022: Result of Quarter-final 2 in Estonia
The second evening of Eesti Laul 2022 featured another 10 songs. Quarter-final 2 took place tonight live from Estonia with 10 songs and 5 qualifiers
After last week's Quarter-final 1, tonight Estonia continued its national selection with another 10 music videos aired in the second Quarter-final of Eesti Laul 2022, vying a spot for one of the Semi-finals in February 2022.
Tonight's show was hosted by another 2 previous Estonian Eurovision representatives, Tanja and Uku Suviste. Tanja had won the right to represent Estonia with "Amazing" in 2014 whilst Uku had won Eesti Laul in 2020 with "What Love Is" before the cancellation of Eurovision. Uku returned in 2021 and won the right to represent the nation in Eurovision with "The Lucky One".
At the end of the second quarter-final, 5 artists proceeded to one of the two Semi-Finals to be held in February 2022. The decision was made by televoting (3 qualifiers) and an expert jury (2 qualifiers).
Eesti Laul 2022 – Quarter-final 2
Televoting qualifierJury qualifier
Eesti Laul 2022
Eesti Laul 2022 is the fourteenth edition of the Estonian national selection Eesti Laul, which will select Estonia's entry for Eurovision Song Contest 2022.
Quarter-final 1: 20 November 2021
Quarter-final 2: 27 November 2021
Quarter-final 3: 4 December 2021
Quarter-final 4: 11 December 2021
Semi-final 1: 3 February 2022
Semi-final 2: 5 February 2022
Final: 12 February 2022
Each of the Quarter-finals feature 10 songs presented by music videos, where 5 will qualify for the Semi-finals (3 selected by televoting, 2 selected by jury). The two Semi-finals will have 10 songs performing live in each, and half of them will proceed to the final, held on 12 February 2022.
Estonia has participated in Eurovision Song Contest 26 times by now, first in 1994. Estonia has participated every year, except 1995. Estonia has managed to qualify to the grand final only 7 out of 17 times.
Estonia has won just once, in year 2001 with the song "Everybody" performed by Tanel Padar and Dave Benton and 2XL.