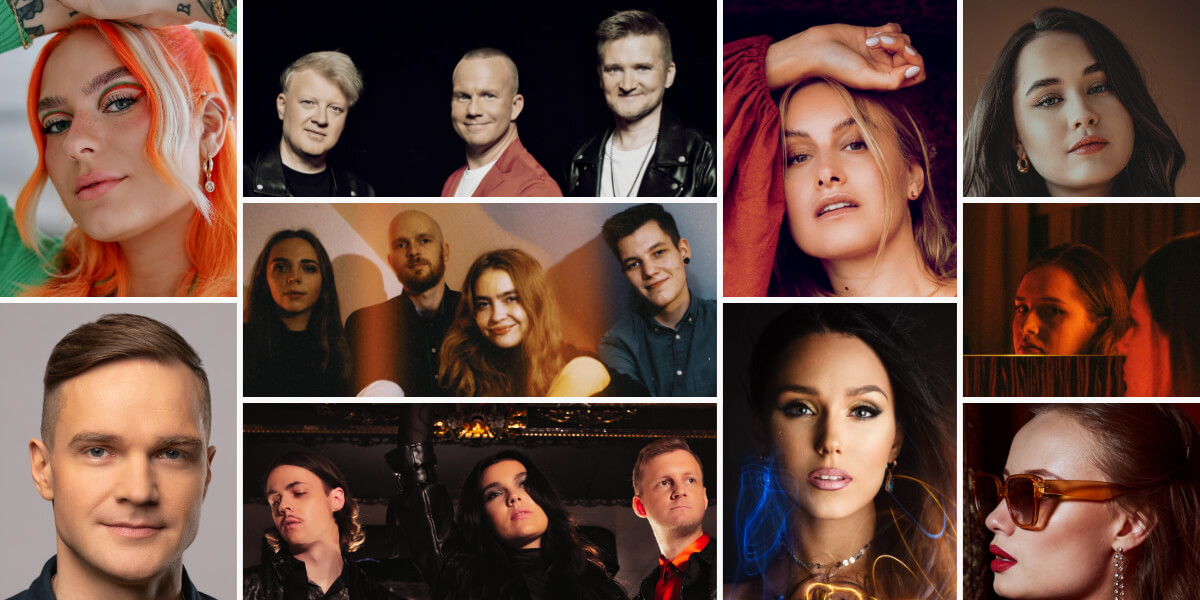 ESTONIA
Estonia Eesti Laul 2022: Quarter-Final 4 lineup announced
The fourth and last Quarter-final of Eesti Laul 2022 takes place this Saturday with 10 artists competing for 5 spots in one of the Semi-finals. The lineup has just been revealed
Estonia will find the perfect song to represent them in Turin, Italian next May, with a total of 7 shows and as many as 40 participants in Eesti Laul 2022.
The last 10 participants have just been announced, so we now know all 40 artists. In the last 3 weeks we have had 3 Quarter-finals of Eesti Laul 2022, with 15 semi-finalists and 15 who unfortunately had to leave the competition.
The last 10 artists who will compete on Saturday 11 December for the last 5 Semi-final spots have just been revealed:
Eesti Laul 2022 - Quarter-final 4
Running order
Eesti Laul 2022
Eesti Laul 2022 is the fourteenth edition of the Estonian national selection Eesti Laul, which will select Estonia's entry for Eurovision Song Contest 2022.
Besides the artist announcement for Quarter-final 4, ERR also revealed new hosts to guide us through the last Quarter-final: Jüri Pootsmann and Getter Jaani.
Quarter-final 1: 20 November 2021
Quarter-final 2: 27 November 2021
Quarter-final 3: 4 December 2021
Quarter-final 4: 11 December 2021
Semi-final 1: 3 February 2022
Semi-final 2: 5 February 2022
Each of the Quarter-finals feature 10 songs presented by music videos, where 5 qualify for the Semi-finals (3 selected by televoting, 2 selected by jury). The two Semi-finals will have 10 songs performing live in each, and half of them will proceed to the final, held on 12 February 2022.
Estonia has participated in Eurovision Song Contest 26 times by now, first in 1994. Estonia has participated every year, except 1995. Estonia has managed to qualify to the grand final only 7 out of 17 times.
Estonia has won just once, in year 2001 with the song "Everybody" performed by Tanel Padar and Dave Benton and 2XL.