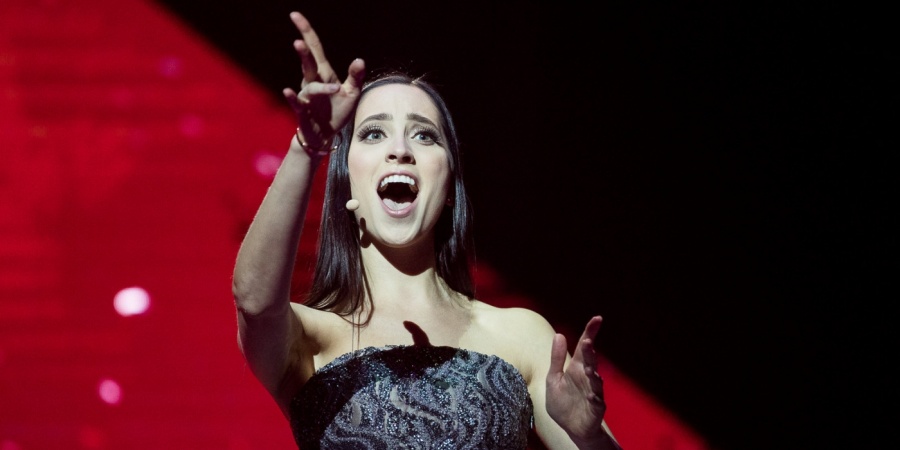 ESTONIA
Estonia: Elina Nechayeva to Lisbon with her song "La Forza"
Elina Nechayeva has won the 10th edition of Eesti Laul with her song "La Forza". Check out the results here!
Eesti Laul contest is over and Elina Nechayeva with her song La Forza has won the ticket to Eurovision 2018 in Lisbon, to represent Estonia.
The final show of Eestil Laul was held in Saku Suurhall arena and the show was hosted by Ott Sepp and Meelis Kubo. The guest performers were Leslie Da Bass with Evelin Võigemast and Rasmus Rändvee with the Latvian X - Factor winner Arturs Gruzdinš.
The winner was determined by two rounds of voting. In the first round the public's and the jury's points were combined and three super-finalists were chosen. In the second round the public voted and chose the winner - Elina Nechayeva who received 70% of all the votes, Elina was also the favorite of the competition.

Eesti Laul 2018 Final - Results
Elina Nechayeva - "La Forza"
Stig Rästa - "Home"
Vajé - "Laura (Walk With Me)"
Sibyl Vane - "Thousand Words"
Iiris & Agoh - "Drop That Boogie"
Karl-Kristjan & Karl Killing (ft WATEVA) - "Young"
Frankie Animal - "(Can't Keep Calling) Misty"
Evestus - "Welcome To My World"
Nika - "Knock Knock"
Eliis Pärna & Gerli Padar - "Taevas"
Elina Nechayeva
Elina Nechayeva, 26, is an Estonian opera singer (soprano). She sung in a well-known Estonian choir Raduga for 15 years. She has studied classical music and song and finished her studies in 2016. Elina competed in a popular Estonian TV show called "Klassikatähed" (classical music competition) in 2014, where she ended up making it to the top three. Last year she co-hosted the Eesti Laul competition with Marko Reikop. She has won several singing competitions and participated in various TV shows, but has risen to more fame in the last couple of years.

Estonia has participated in Eurovision Song Contest 23 times by now, first in 1994. Estonia has participated every year, except 1995. Estonia has managed to qualify to the grand final only 5 out of 14 times.
Estonia has won just once, in year 2001 with the song "Everybody" performed by Tanel Padar and Dave Benton and 2XL.