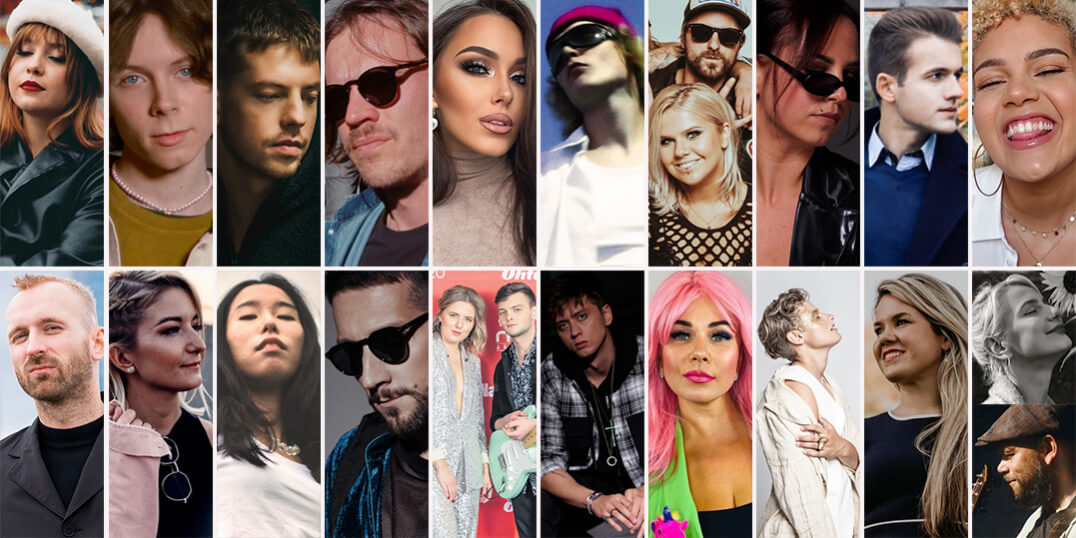 ESTONIA
Estonia: Songs for Eesti Laul 2023 released
20 songs will be competing at next year's Eesti Laul hoping to get the chance to represent Estonia at Eurovision 2023. The songs are now out. Listen to them and vote in our poll: Who should win Eesti Laul?
It seems that Eurovision's low season is coming to an end. Just yesterday, the Ukrainian public broadcaster released the ten songs that'll compete at Vidbir 2023, and now it's Estonia's turn to do the same.
ERR, the country's broadcaster, has just released the 20 songs that'll be competing at next year's Eesti Laul. The songs will be split into two semi-finals to be held in January.
The reveal show was hosted by TV hosts Grete Kuld and Tõnis Niinemets, and featured a little story about each semi-finalist.
You can listen to the songs here:
Eesti Laul 2023
Three shows will be held at Eesti Laul 2023, with a total of 20 songs:
Semi-final 1: 12 January 2023
Semi-final 2: 14 January 2023
Final: 11 February 2023
10 songs will compete in each of the two semi-finals, and in each semi-final there will be two rounds of voting. In the first round, the result will be determined by a jury's vote and televoting by the television viewers; and in the second round by televoting by the television viewers. If ERR decides, statistics from users' internet engagement may also be utilized as a factor in the first round results.
Estonia in the Eurovision Song Contest
Estonia has participated in the Eurovision Song Contest 27 times, first in 1994, competing every year except 1995.
Estonia has managed to qualify for the Grand Final 8 out of 18 times.
Estonia has won just once, in the year 2001, with the song "Everybody," performed by Tanel Padar and Dave Benton and 2XL.