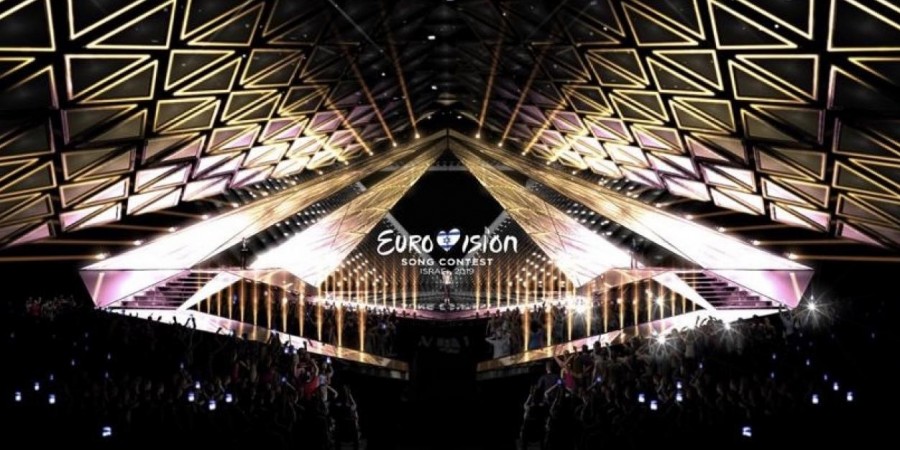 TEL AVIV 2019
Eurovision 2019: Stage design revealed for Tel Aviv
The stage design for Eurovision Song Contest 2019 has been revealed. The stage is again designed by Florian Wieder
He has designed the stage for Eurovision Song Contest five times. The German creative producer and production designer Florian Wieder has had the task of designing his sixth Eurovision stage. He is one of the most famous stage designers for large TV productions and today a model of the stage has been revealed by EBU and Israeli broadcaster, KAN.
The stage is shaped like a diamond, and there will be at least 7,500 seats and a standing area for fans right in front of the stage inside the the new Pavilion 2 in Expo Tel Aviv.
Stage design by Florian Wieder – a champion in stage design
Florian Wieder is the Creative Producer and Production Designer, and has the task of designing the stage for this year's Eurovision Song Contest. It is not the first time he goes into stage design. In his portfolio is a wide range of scenes used for TV production: 16 MTV awards, "America's Got Talent", "Britain's Got Talent", Eurovision Song Contest in Lisbon in 2018, Kyiv in 2017, Vienna in 2015, Baku in 2012 and in Düsseldorf in 2011, as well as the Austrian versions of "Star Mania", "Dancing With the Stars", "Heroes of Tomorrow" and "The Big Chance". He has also designed stages to Beyonce, Jennifer Lopez and U2!