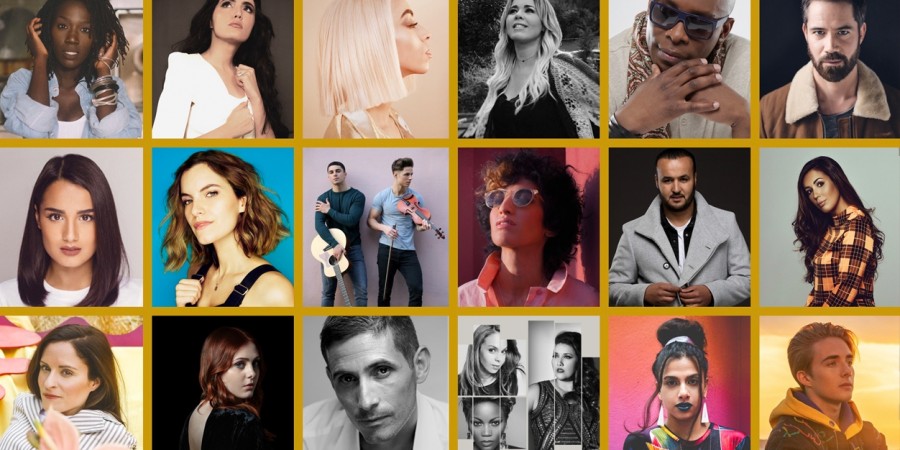 FRANCE
France: Destination Eurovision 2019 artists revealed
The 18 acts for the French selection "Destination Eurovision 2019" have just been announced by French broadcaster France 2.
The broadcaster France 2 has revealed the 18 contestants for "Destination Eurovision 2019" – next year's French selection for Eurovision Song Contest 2019.
Destination Eurovision 2019 – Acts
Aysat – "Comme une grande"
Battista Acquaviva – "Passio"
Bilal Hassani – "Roi"
Chimene Badi – "Là-haut"
Doutson – "Sois un bon fils"
Emmanuel Moire – "La promesse"
Florina – "In the Shadow"
Gabriella – "On cherche encore (Never get enough)"
Lautner – "J'ai pas le temps"
Mazy – "Oulala"
Naestro – "Le brasier"
Noémie – "Ma petite famille"
PhilipElise – "Madame la paix"
Seemone – "Tous les deux"
Silvàn Areg – "Allez leur dire" (changed from "Le petit Nicolas")
The Divaz – "La voix d'Aretha"
Tracy de Sà – "Por aqui"
Ugo – "Ce qui me blesse"
Destination Eurovision 2019
Destination Eurovision 2019 will consist of three live shows: Two semi-finals and one final.
9 acts will compete in each of the semi-finals, where the best 4 from each will proceed to the final.
The results – both in the semi-finals and final – will be decided by a 50/50 combination of public voting and voting from an international jury including representatives from 20 countries.
A panel of three experts will give their comments to each of the performances, but will not vote. The experts are Christophe Willem, VITAA and André Manoukian.
France is a grand old country in Eurovision. They have participated 61 times since the start of Eurovision in 1956.
The best results are five victories in 1977, 1969, 1962, 1960, 1958. The latest victory was in 1977 - 40 years ago! The worst result was in 2014, where France ended last in the Grand Final, and in the last 15 years, they only managed twice to be in top-10.
France is a member of "Big 5", so they don't have to go through the semi-final-qualifications, but are automatically qualified for the Grand Finals.