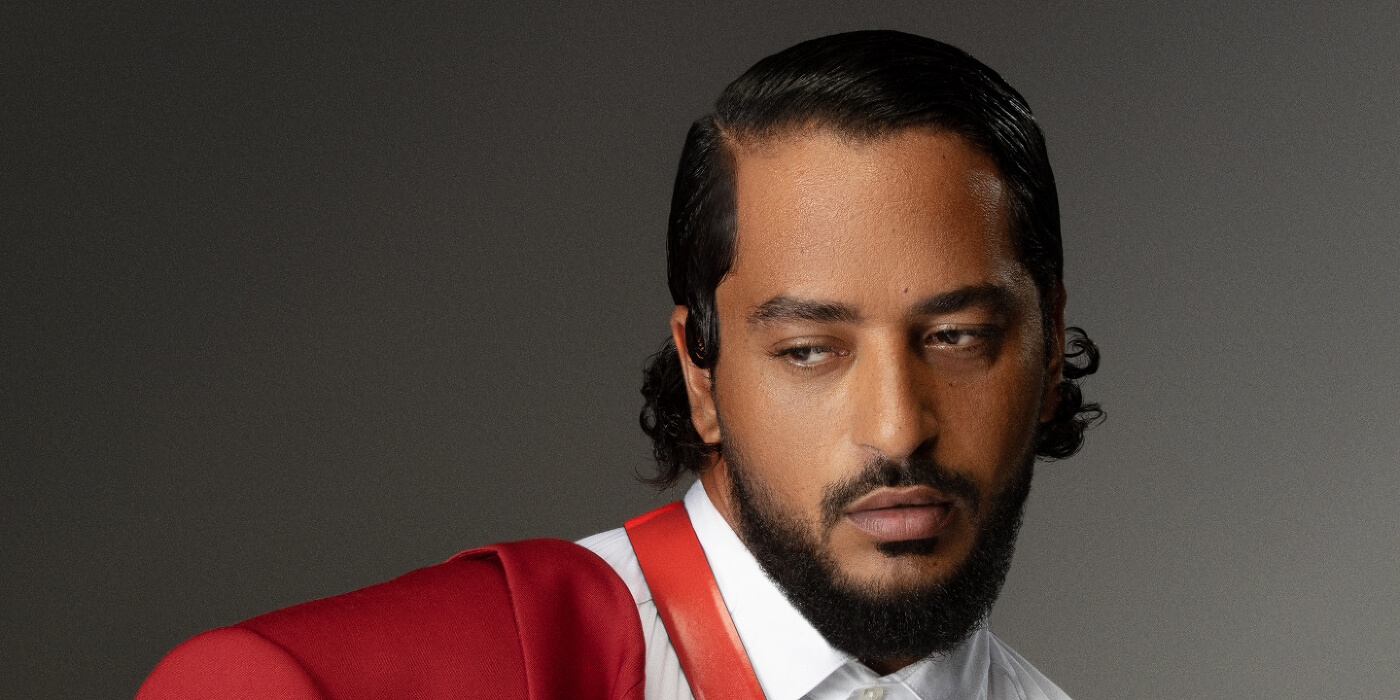 FRANCE
France: Slimane to Eurovision 2024
France's broadcaster has just announced the internal selection of Slimane for the Eurovision Song Contest 2024
French broadcaster France 2 has just revealed their artist for the Eurovision Song Contest 2024. La Zarra's successor in Eurovision is Slimane.
The song that Slimane will sing on the Eurovision stage in May is titled "Mon amour" and was released on the France 2 show 20h on Wednesday evening.
Slimane says:
– It's hard not to look in the rear-view mirror now that I know I'll be representing my country at Eurovision! It's completely crazy when I think about it.
– My first concerts in the bars of Pigalle, it seems like yesterday. My father taking me to my first casting. And then The Voice. My encounter with the public. The wonderful public that gave me the strength and desire to take on one of the greatest challenges of my career. It's an immense source of pride. A real responsibility, too.
– In May, I'll be singing in front of almost 200 million people. I'll be singing for my parents. For my daughter. For France. And for you, you for whom I wrote this song…
Alexandra Redde-Amiel, Director of Entertainment and Games at France Télévisions and head of the French Eurovision delegation says:
– Slimane is a great artist, but he's much more than that: he's a unifying personality who carries us along and draws us into his world! When society is prey to the passions and disorders of the world, Slimane is the artist who allows us to escape and soothe ourselves. Supported by his fans, he's our best chance of seducing Europeans with his talent and charisma, and putting the odds in our favor.
– This choice also demonstrates France Télévisions' ambition for Eurovision, a program that attracts a larger audience in France every year.
Slimane
Slimane Nebchi (34) is a French singer/songwriter. He grew up in the eastern province of Paris before moving to Les Lilas.
He started writing his own songs and uploaded them to the internet, including songs like "Toi et moi," "Je n'y suis pour rien," "Salem," and "Amour Impossible."
He competed in the seventh season of the talent show Nouvelle Star in 2009, the French X-Factor in 2011, Encore une chance in 2012, and in season 2 of Je veux signer chez AZ, also in 2012. In 2016, he returned to the TV screen on The Voice: La Plus Belle Vox, which he won.
In 2011, he released his first EP; "Tourne le Monde." His first album, "A Bout de Reves," was released in 2016 just a few months after he won The Voice.
In 2015, he obtained a role in the French musical Marie-Antoinette et le Chevalier de Maison-Rouge.
France in the Eurovision Song Contest
France is a grand old country in Eurovision. They have participated 65 times since the start of Eurovision in 1956.
Their best results are five victories in 1977, 1969, 1962, 1960, 1958. But, their latest victory was in 1977 – 46 years ago! Their worst result was in 2014, when France finished last in the Grand Final.
France is a member of the "Big-5," which means they don't have to go through the Semi-final round and are automatically qualified for the Grand Final.