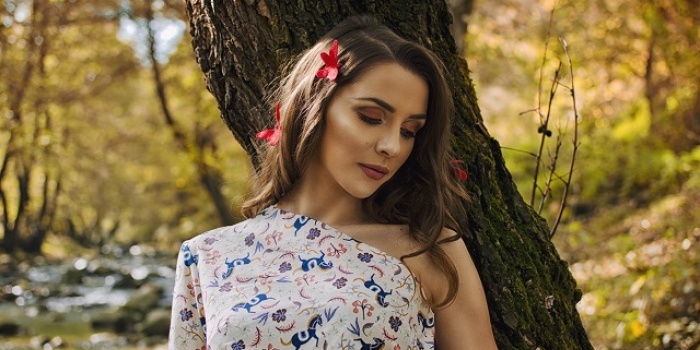 NORTH MACEDONIA
North Macedonia: Jana Burčeska to Eurovision 2017
Jana Burčeska will represent North Macedonia at Eurovision Song Contest 2017 in Kyiv. The broadcaster of North Macedonia has internally selected Jana. Her song has not been revealed yet
North Macedonia has failed to qualify from the semi-final in eight of the last nine Eurovisions. Let's hope that Jana Burčeska will change that, when she enters the stage of Eurovision Song Contest 2017 in Kyiv.
Jana Burčeska
Jana Burčeska (Јана Бурческа) ended 5th in the first edition of "Macedonian Idol", and has been competing at Skopje Fest in 2012, 2013 and 2015. She is currently a UNICEF ambassador campaigning for "Together for Schools without Violence". Since 2014 she has been singing in a local cult rock band "Mizar".
The Macedonian broadcaster MRT is working on a "modern and above all attractive Eurovision package" including a team of composers/songwriters. The song will include some of the culture of Macedonia.
There's no specific date as to when Jana's song will be revealed.
North Macedonia first appeared in Eurovision Song Contest 1998, and has been participating 16 times. Macedonia hasn't had the greatest results in Eurovision. The best result was in 2006, where Elena Risteska finished 12th with the song "Ninanajna". They never came last, but only managed to qualify for the Grand Final 5 times out of 13 since the introductions of semi-finals in 2004. The last none years they have only qualified for the Grand Final one time: In 2012 (Kaliopi - "Crno I Belo").