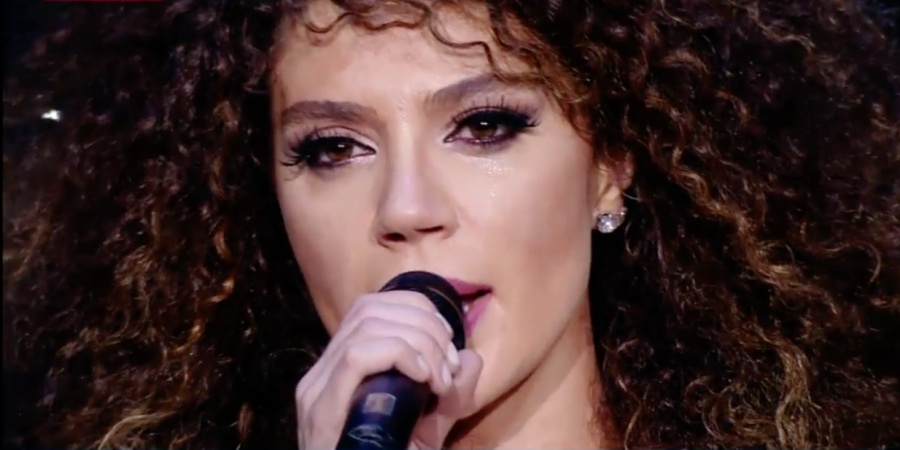 GEORGIA
Georgia: Tako to Eurovision 2017 with "Keep the faith"
The national selection in Georgia took place this evening, with 25 entries competing for the ticket to Eurovision 2017 in Kyiv. Tako Gachechiladze won with the song "Keep the faith"
Philharmonic Hall in Tbilisi was filled with music, nerves and excitement tonight. 25 songs were performed at the Georgian national selection for Eurovision 2017, and in the end it was Tako Gachechiladze who won the show and the ticket to Kyiv with "Keep the faith". A song she has composed herself.
Georgia 2017 – Results
Tako Gachechiladze – "Keep the faith" (122 points)
Nutsa Buzaladze – "White horses run" (107 points)
Maliibu – "We live once" (105 points)
The Mins – "Crime" (105 points)
Mariam Chachkhiani – "Fly" (83 points)
Mariko Lezhava – "Light it up" (82 points)
Giorgi Chikovani – "Make it right" (79 points)
Sparkle – "On the top" (77 points)
Nino Basharuli – "Lileo" (72 points)
Andria Gvelesiani – "Revolutionise" (70 points)
Oto Nemsadze & Group Limbo – "Dear God" (70 points)
Trio Mandili – "Me da shen" (65 points)
Misha Sulukhia – "Magic" (63 points)
Dima Kobeshavidze – "Scream" (55 points)
Elene Mikiashvili – "Fighter" (55 points)
Temo Sajaia – "All the same" (54 points)
Alisa Danelia – "We are eternity" (48 points)
Brandon Stone & Eteri Beriashvili – "Heyo song" (47 points)
Sabina Chantouria – "Stranger" (47 points)
Asea Sool – "Nature" (46 points)
Rati Durglishvili – "Why" (45 points)
Davit Shanidze – "Mtvris katsi" (36 points)
Tornike Kipiani & Giorgi Bolotashvili – "You are my sunshine" (35 points)
Nanuka Giorgobiani – "Let the sunshine in" (34 points)
EOS – "Urban signs" (23 points)
The winner was decided by an international jury (60%) in combination with public televoting (40%).
Georgia has participated in Eurovision nine times since its debut in 2007, with the best result in 2010 and 2011 (9th place), and the worst result in 2014 (came last in Semi-final 2). Georgia manage to qualify to the Grand Final 7 out of 9 times.
The only year Georgia didn't participate was in 2009. They decided to send the song "We Don't Wanna Put In" to Moscow 2009, but because of a controversy about the lyrics in the song, EBU banned the song from participating, if the lyrics was not changed. GPB refused to change the lyrics, and withdrew from the contest.