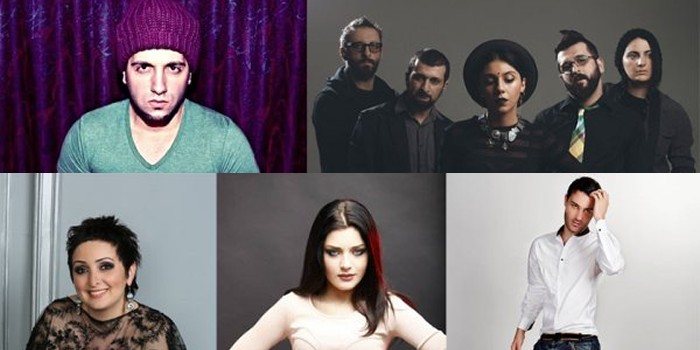 GEORGIA
Georgia: 5 finalist's videos and songs
Watch the videos of the five songs that will compete for the Georgian ticket to Eurovision Song Contest next May in Vienna
The official videos for this years finalists in the Georgian national selection has been released. The voting has already begun via SMS in Georgia. To make the competition so equal and fair as possible, it is only allowed to vote one time from each Georgian SIM-card.
On January 14 the five entries will be presented live at the national final. The votes of the public and the choice of the international jury decides the winner and eighth representative of Georgia in Eurovision Song Contest.
The five songs are
• Misha Sulukhia - "One and only"
• Nina Sublatti - "Warrior"
• Eter Beriashvili - "If someone"
• "Niutone" Band - "Run away"
• Edvard Meison - "We are free"
Format for the selection in Georgia
The five finalists was announced on 23 December 2014 and the songs for these five finalists was announced on 31 December 2014. The following two weeks the Georgian public votes on their favourite song.
The final will be broadcaster live on 14 January in Tbilisi, and the winner is chosen by a combination of an international expert jury and SMS votes.
Georgia has participated in Eurovision seven times since its debut in 2007, with the best result in 2010 and 2011 (11th place), and the worst result in 2014 (came last in Semi-final 2). The only year Georgia didn't participate was in 2009. They decided to send the song "We Don't Wanna Put In" to Moscow 2009, but because of a controversy about the lyrics in the song, EBU banned the song from participating, if the lyrics was not changed. GPB refused to change the lyrics, and withdrew from the contest.