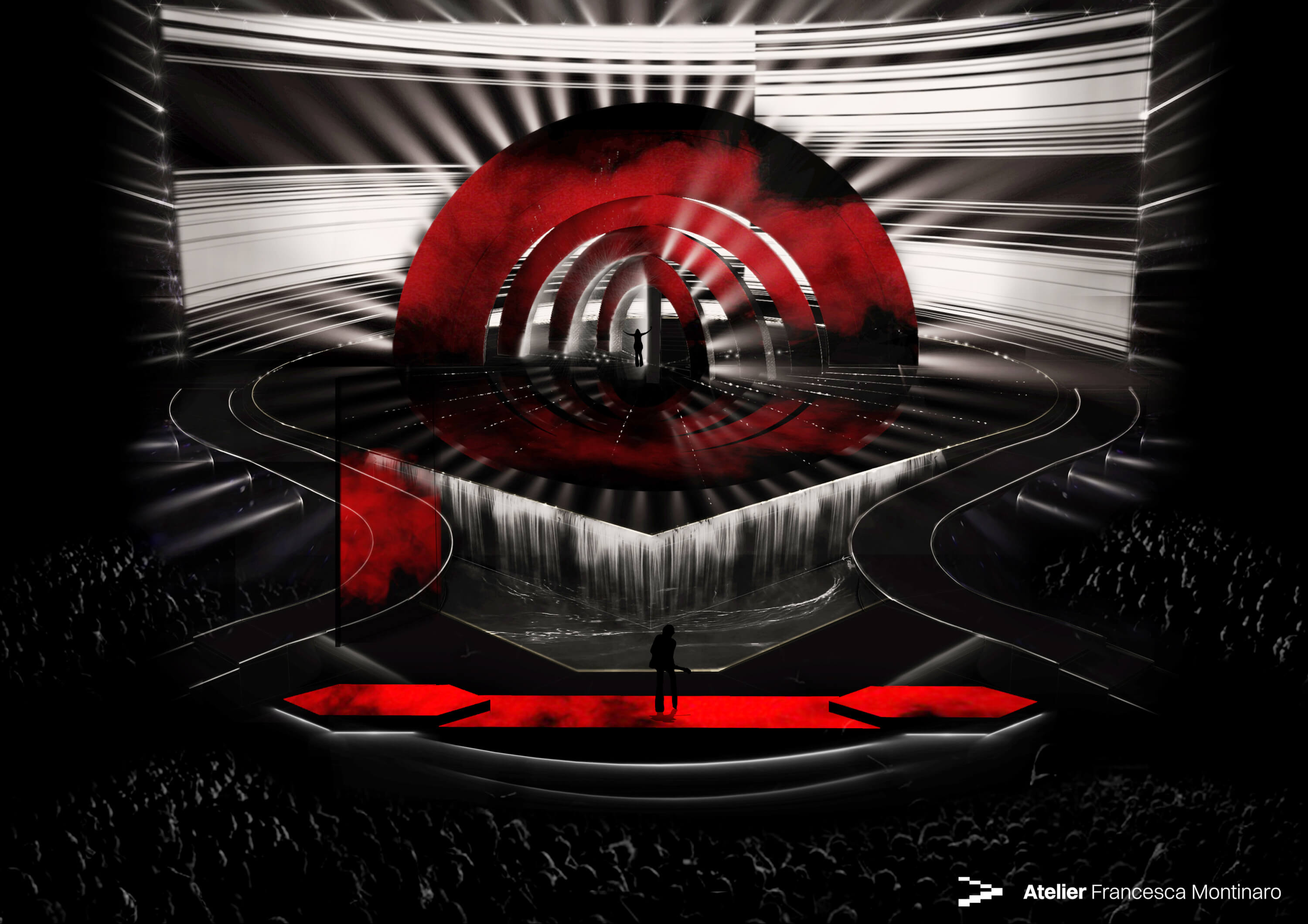 TURIN 2022
Here's the stage for Eurovision 2022: "The Sun Within"
The Italian broadcaster RAI has unveiled the stage design for the Eurovision Song Contest 2022. It is named "The Sun Within" and is designed by Francesca Montinaro
The Italian broadcaster and organiser of Eurovision 2022, RAI, has revealed the ambitious stage design for this year's contest.
Designed by Francesca Montinaro, there's a reason why it'll be named "The Sun Within" as it is based on the movements and lights of a moving sun and framed by water as well as an Italian garden.
Francesca Montinaro
The stage designer was already part of the iconic Sanremo stage back in the day and explains that the inspiration for the stage truly came from the Italian people and their attitude:
– The kinetic sun, source of spectacular movements and tricks of light rules the stage and represents our Italian attitude: always on the move, rebellious, creative, welcoming, passionate, intuitive. We are the ones with the sun within, and this is our way to be in this world.
A cascade of water is also part of the stage and that was inspired by the inclusive nature of the stage. Why?
– It allegorically represents the sea that surrounds us, a symbol of our complex culture. The stage is our peninsula: a country where each contestant is welcomed, no matter where they are coming from.
There's a sun, there's an island, water but also a garden, or as Francesca says "a lush Italian garden":
– The artists and their teams will be hosted in a lush Italian garden, where vegetation mingles with rays of light, suspended between reality and illusion, transporting them to a playful and architectural dimension.
This sums up the soon-to-be new immersed visual experience Eurovision is about to bring to viewers and to the public.
This leaves RAI missing solely on the ticket sale for the contest.