Eurovision Song Contest 2022: Turin
Eurovision Song Contest 2022 was held in Turin, Italy in May 2022, after Måneskin's victory in Rotterdam. Find all the information about Eurovision 2022: Date, City, Participants, Arena, Eurovision Village, Euroclub and Euro Café
When was Eurovision 2022?
The Eurovision week had three shows: Semi-final 1 on Tuesday, Semi-final 2 on Thursday and the Grand Final on Saturday:
All the shows started at 21:00 CEST.
The slogan for Eurovision 2022 was The Sound of Beauty and the theme artwork had also been revealed.
There were 3 hosts of Eurovision Song Contest 2022: Mika, Laura Pausini and Alessandro Cattelan.
The Eurovision 2022 stage was designed by Francesca Montinaro and is called "The Sun Within", symbolising Italy: Lots of sun, a garden, and cascades of water.
Host City: Turin
Turin is placed in the north-western part of Italy, close to the French (50 km) and Swiss border (100 km). The city's international airport is called "Caselle International Airport Sandro Pertini" (airport code: TRN), about 13 km from Turin's city centre. It is connected to Turin by rail (from Dora Station) and bus (from Porta Nuova and Porta Susa railway stations).
The city of Turin has a population of 847,000 (Turin metropolitan area 2.2 million) and is one of the important business and cultural centre in northern Italy. The city was the first capital of the Kingdom of Italy from 1861 to 1865.
Just before the Eurovision 2021 Final, Claudio Fasulo the Deputy Director of Rai stated:
– We hope to win because we would very much like to host the biggest musical event in the world within our borders. In 2017, before leaving for Kyiv, we talked about the possibility of hosting in Turin because it had all the necessary characteristics to host.
There are a number of conditions that a city must meet in order to be able to organize the Eurovision Song Contest.
For example, the location must have room for 10,000 people and be available for a total of five to seven weeks. There must also be 2,000 to 3,000 hotel beds available in the region - preferably no more than forty minutes away from the party location. The city must submit a plan in which this is reflected.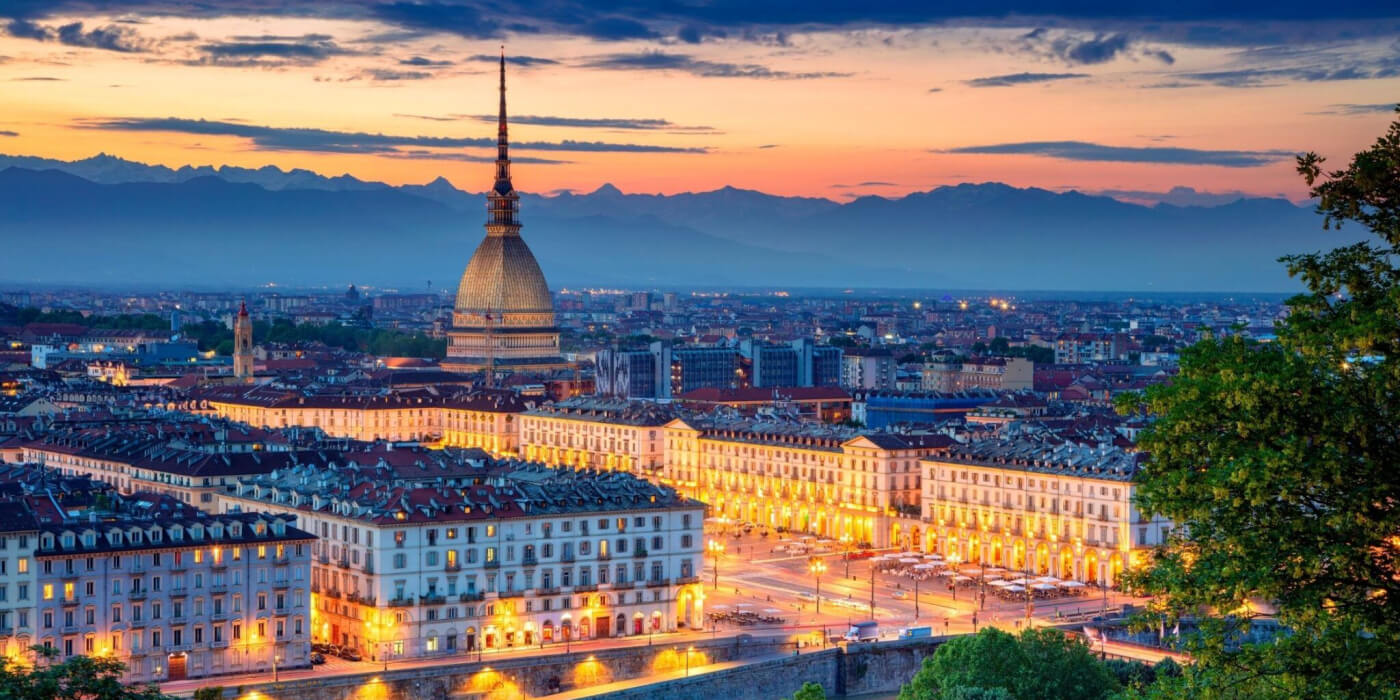 Arena: Pala Olimpico
The Pala Olimpico (also known as Pala Alpitour) is a multipurpose indoor which has a seating capacity of 12,350. This arena is considered as the largest indoor sporting arena in Italy and has become one of Italy's most booked venues for large-scale concerts.
The arena opened its doors to visitors for the first time in 2005 under the name "Pala Olimpico". Since then, there have been numerous concerts and sporting events in the arena, including the ice hockey tournaments during the Winter Olympics in 2006.
Participants
40 countries participated at the Eurovision Song Contest 2022:
Changes from Eurovision 2021
---
WELCOME BACK
2 countries didn't participate in Eurovision 2021, but were back for Eurovision 2022:
---
OUT
Russia should have participated in the Eurovision Song Contest 2022, but was kicked out after the invasion of Ukraine.
Who's in which Semi-final?
Italy and the other Big-5 countries (Germany, France, Spain and United Kingdom) were pre-qualified for the Grand Final on 14 May 2022. The rest of the countries have been allocated to one of the two Semi-finals that were held on 10 and 12 May 2022. The Semi-final allocation draw was made on 25 January while the Semi-finals' running order were announced on 29 March.
10 countries from each of the two Semi-finals proceeded to the Grand Final that featured a total of 25 countries: 10 from Semi-final 1, 10 from Semi-final 2 and Big-5.
Tickets
Tickets for all the shows of Eurovision Song Contest 2022 went on sale on 7 April and 28 April. Read more: How to get tickets for Eurovision 2022
Eurovision Village: Parco del Valentino
Eurovision Village was the official festival area during Eurovision Song Contest 2022.
In Eurovision Village you could see live performances by artists, DJs, special events and public viewing of the shows broadcast from the Arena on large screens.
Eurovision Village 2022 was organized by EBU and the City of Turin, and was located in and around Parco del Valentino – Italy's very first public garden from 1856. Eurovision Village was open from Saturday 7 to Saturday 14 May, and opened each day at 17:00.
Eurovision Village was free and open to everybody.
EuroClub
The EuroClub is the venue for some special parties, the official after parties and performances by participants.
For Eurovision Song Contest 2022, there were no fewer than 10 venues that acted as EuroClubs, and they were open for everybody.