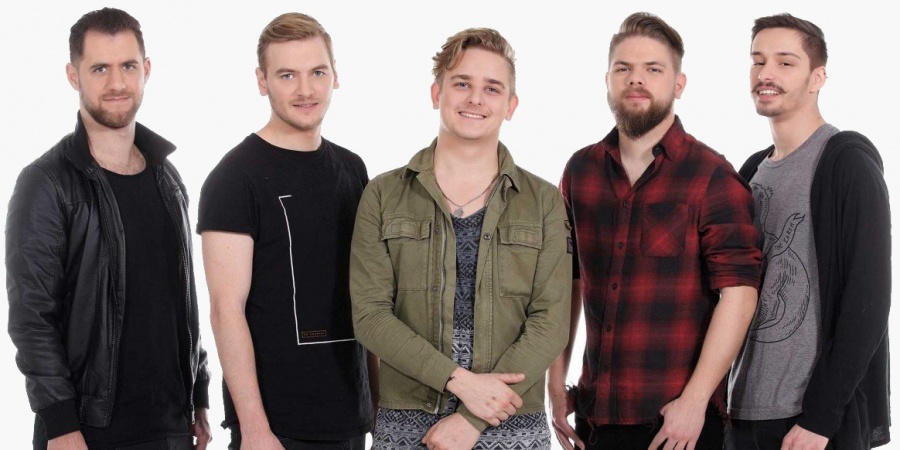 HUNGARY
Hungary: AWS wins A Dal 2018
Tonight the winner of A Dal 2018 was determined and it's AWS with the song "Viszlát nyar".
Tonight was the last show of A Dal 2018 and Hungary chose it's representative - AWS and their song Viszlát nyár.
The shows were all held in Budapest, in MTVA's studio. The shows were hosted by Kriszta Rátonyi and Hungary's 2016 Eurovision representative Freddie. Guest performance was one of the judges Mező Misi.
The winner was chosen by two rounds of voting. In the first round each of the judges scored 4, 6, 8 and 10 points to their top-4, who qualified to the second round (superfinal). In the second round the winner was chosen only by public voting and the public chose AWS, who was also one of the favorites.
A Dal 2018 Final - Results
AWS - "Viszlát nyar" (8 points)
Dánielfy Gergely - "Azt mondtad" (36 points)
Király Viktor - "Budapest girl" (30 points)
Yesyes - "I let you run away" (28 points)
Leander Kills - "Nem szól harang" (6 points)
Heinz Gábor BIGA - "Good vibez" (4 points)
Horváth Tamás - "Meggyfa" (0 points)
Süle Zsolt - "Zöld a május" (0 points)
AWS
AWS is a Hungarian alternative rock and metal band, that was formed in 2006. The band consist of four members - Bence Brucker, Dániel Kökényes, Örs Siklósi, and Áron Veress. Since then they have released three albums and three singles and some video clips. They've gotten several recognitions, biggest of them being the MTV Brand award for New Winning Band. They've toured with other Hungarian bands such as Blind Myself and performed at festivals like Sziget Festival.
They got high scores from the elimination heats and the semi-final and became one of the favourites. The band eventually won and will represent Hungary in Lisbon with the song "Viszlát nyar".
Hungary has participated in Eurovision Song Contest 15 times since its debut in 1994. The Best result was in the debuting year 1994 where the song "Kinek Mondjam El Vétkeimet" finished 4th.
Since the introduction of the Semi-finals in 2004 Hungary has qualified for the Grand Final 9 out of 11 times - The last 7 years Hungary did qualify for the Grand Final. Their worst result was in 2008 where Hungary went last in Semi-final 2.