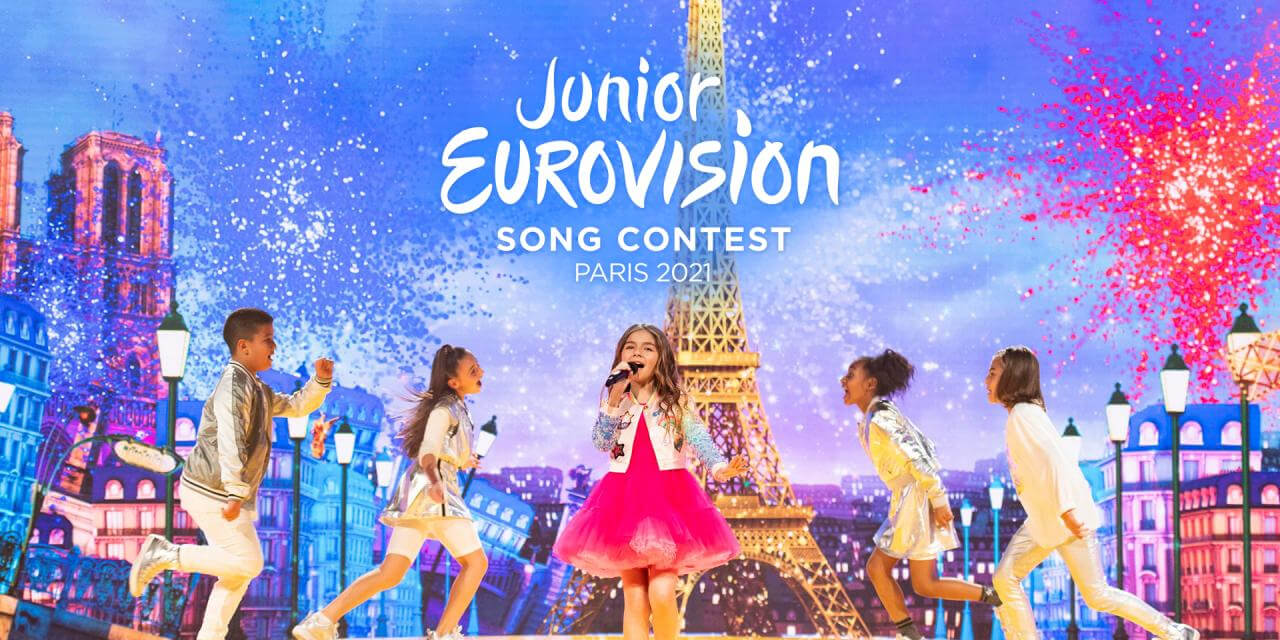 JUNIOR EUROVISION
Junior Eurovision 2021: Slogan and host city unveiled
Imagine is the slogan for the next Junior Eurovision which echoes Valentina's song that won the Junior Eurovision Song Contest 2020 in Warsaw
A few hours before the second semi-final of the Eurovision Song Contest 2021, the EBU has unveiled the slogan, host city and dates of the Junior Eurovision Song Contest 2021:
Dubbed as the City of Lights, the Junior Eurovision Song Contest 2021 will be hosted in Paris on 19 December 2021. Besides the host city, a venue has also been chosen. La Seine Musicale which is a concert hall located on Île Seguin (Seguin Island) on the Seine river is the chosen venue and has the capacity to hold up to 6,000 spectators.
The slogan of the contest will be "Imagine". The main idea of the slogan, besides being a tribute of Valentina's winning song "J'imagine" is that it creates ground of creation and the incitement to dream. The power to imagine is infinite, especially for children which is something we need more than ever today.
During the announcement, Martin Österdahl, Executive Supervisor of the Junior Eurovision Song Contest, is delighted with the details unveiled:
– It's exciting to be returning to the French capital with a Eurovision event for the first time in over 40 years. The team at France Télévisions have the passion, dedication and energy to create a fantastic show in December where talented young artists can shine and "imagine" they will win the Junior Eurovision trophy
Alexandra Redde-Amiel who is the Director of Entertainment and Variety at France Télévisions continues the announcement by saying:
– Next December, for the first time in 43 years, France will host an Eurovision event!! A wonderful project! The Junior Eurovision Song Contest is an incredible new challenge for us to produce an authentic show, and especially for me as Executive Producer! The Junior Eurovision Song Contest represents the cultural diversity of our young audience in Europe and that means a lot to me. We will be fully involved to offer a great, unique and ambitious show in Paris.
History of Junior Eurovision
Back in 2000 the Danish broadcaster Denmark's Radio (DR) held a song contest for children, and in 2002 the "MGP Nordic" was held together with Sweden and Norway. EBU picked up the idea for a song contest featuring children, and the first Junior Eurovision Song Contest was held in 2003 in Copenhagen, with 16 participating countries.
Back then the Junior Eurovision was based on entertainment for kids around Europe. On their level. It has later transformed itself to a copy of the "adult's Eurovision", lacking the soul and unique atmosphere it once had.
Junior Eurovision is only open for children aged 9 to 14.
Winners of Junior Eurovision
2003: Croatia (Dino Jelusić: "Ti si moja prva ljubav")
2004: Spain (María Isabel: "Antes muerta que sencilla")
2005: Belarus (Ksenia Sitnik: "My vmeste" / "Мы вместе")
2006: Russia (Tolmachevy Sisters: "Vesenniy Jazz" / "Весенний джаз")
2007: Belarus (Alexey Zhigalkovich: "S druz'yami" / "С друзьями")
2008: Georgia (Bzikebi: "Bzz..")
2009: Netherlands (Ralf Mackenbach: "Click Clack")
2010: Armenia (Vladimir Arzumanyan: "Mama" / "Մամա")
2011: Georgia (CANDY: "Candy Music")
2012: Ukraine (Anastasiya Petryk: "Nebo" / "Небо")
2013: Malta (Gaia Cauchi: "The Start")
2014: Italy (Vincenzo Cantiello: "Tu primo grande amore")
2015: Malta (Destiny Chukunyere: "Not My Soul")
2016: Georgia (Mariam Mamadashvili: "Mzeo")
2017: Russia (Polina Bogusevich: "Wings")
2018: Poland (Roksana Węgiel: "Anyone I Want to Be")
2019: Poland (Viki Gabor: "Superhero")
2020: France (Valentina: "J'imagine")