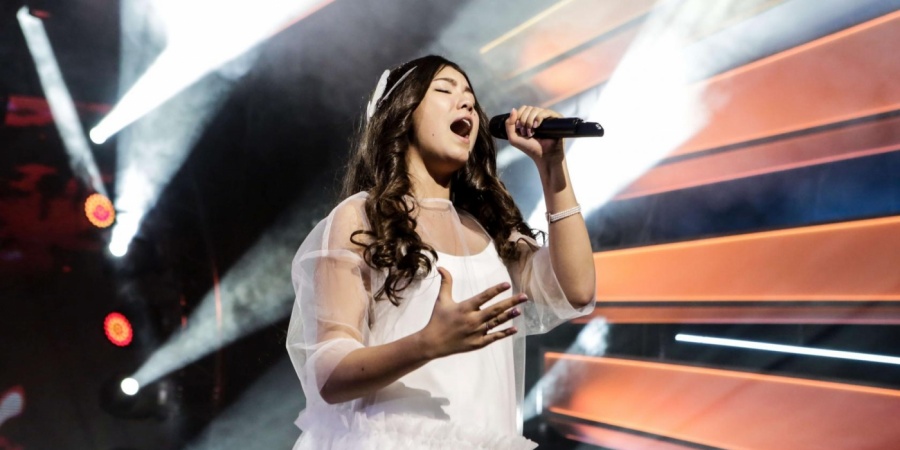 JUNIOR EUROVISION
Russia wins Junior Eurovision Song Contest 2017
Russia's Polina Bogusevich wins Junior Eurovision 2017 with the song "Wings". It is the second time Russia has won Junior Eurovision

The 14 years old Polina Bogusevich (Полина Богусевич) from Russia wins Junior Eurovision Song Contest 2017 with the song "Wings".
Netherlands won online voting, Georgia won the jury, but it was Russia who won Junior Eurovision 2017.
16 songs competed in this year's Junior Eurovision Song Contest. After an exciting voting it was Russia who won the contest, followed closely by Georgia (2nd) and Australia (3rd).
More than 330,000 online votes from more than 100 countries were received before and during the show, meaning that less than 110,000 people has voted through the online voting platform. Each voter could vote for 3, 4 or 5 songs including their own country's song.
During the show the online voting platform crashed just minutes after the online voting opened – leaving viewers across the world unable to vote and unable to contribute to the final result.
Junior Eurovision 2018 will take place in Minsk, Belarus.
Junior Eurovision 2017 – Result
Junior Eurovision Song Contest
Back in 2000 the Danish broadcaster Denmark's Radio (DR) held a song contest for children, and in 2002 the "MGP Nordic" was held together with Sweden and Norway. EBU picked up the idea for a song contest featuring children, and the first Junior Eurovision Song Contest was held in 2003 in Copenhagen, with 16 participating countries.
Back then the Junior Eurovision was based on entertainment for kids around Europe. On their level. It has later transformed itself to a copy of the "adult's Eurovision", lacking the soul and unique atmosphere it once had.
Junior Eurovision is only open for children aged 9 to 14.
Winners of Junior Eurovision