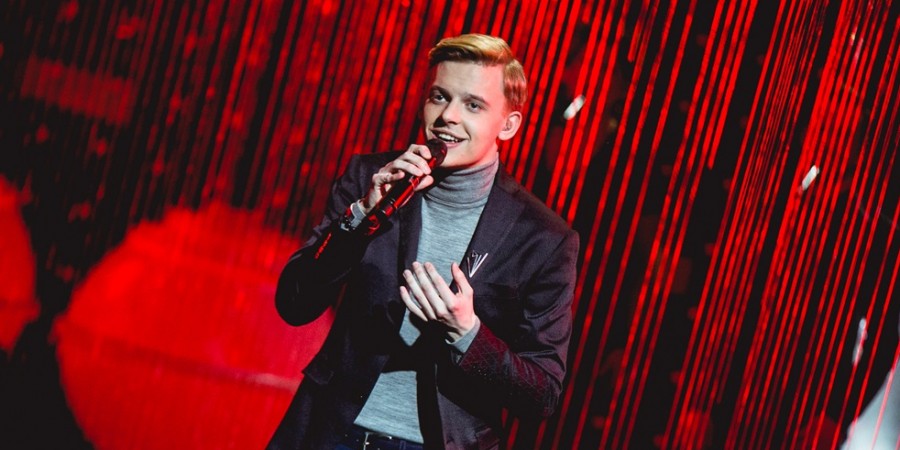 ESTONIA
Estonia: Jüri Pootsmann wins Eesti laul 2016
Yesterday, on 5th March, Estonia picked Jüri Pootsmann to represent Estonia in Eurovision, in Stockholm, with his song "Play" written by last year's representor of Estonia - Stig Rästa
Yesterday, on March 5th, Eesti laul 2016 final was held in Saku Suurhall, Tallinn. 10 acts competed for the chance to represent Estonia in Eurovision 2016. Jüri Pootsmann won the ticket to Stockholm, winning the audience, home viewers and judges hearts, with his song "Play" written by Fred Krieger, Vallo Kikas and Stig Rästa (one of last year's representors).
Bookmakers had predicted Jüri as a winner and so things went. Now he is predicted to take a higher position or even be a favorite in Eurovision 2016. Even the main producer of Eurovision, predicted a high position for Estonia this year.

Final results of Eesti Laul
Jüri Pootsmann - "Play"
Laura - "Supersonic"
Cartoon ft. Kristel Aaslaid - "Immortality"
Mick Pedaja - "Seis"
I wear* experiment - "Patience"
Meisterjaan - "Parmupillihullus"
Grete Paia - "Stories untold"
Go away bird - "Sally"
Kèa - "Lonely boy"
Kati Laev ja Noorkuu - "Kaugel sinust"
Firstly judges voted and afterwards the public (approx. 94 000 votes). After the votes were counted, first three went head to head in Superfinal, where voting started from zero, this time less people voted, but there still were many - approx. 74 000 votes, Jüri got 44% of total televotes.
The show was held in Tallinn, In Saku Suurhall arena. The hosts were Estonian comedians and actors and a famous duo Ott Sepp and Märt Avandi. In between acts, contestants got some advice how to win Eesti laul and Eurovision from different Estonian celebrities. Eesti laul also had a special guest - 15-year-old Finnish singer Isac Elliot, who was one of the judges and a guest performer in Eesti laul 2016.
Estonia has participated in Eurovision Song Contest for 21 times by now, firstly in year 1994. Estonia has participated every year, except 1995. Estonia has managed to qualify to the grand final only 5 out of 12 times. Estonia has won just once, in year 2001 with a song "Everybody" performed by Tanel Padar and Dave Benton and 2XL. Last year Estonia was represented by a duo, Elina Born and Stig Rästa with a song "Goodbye to Yesterday" which placed 7th.