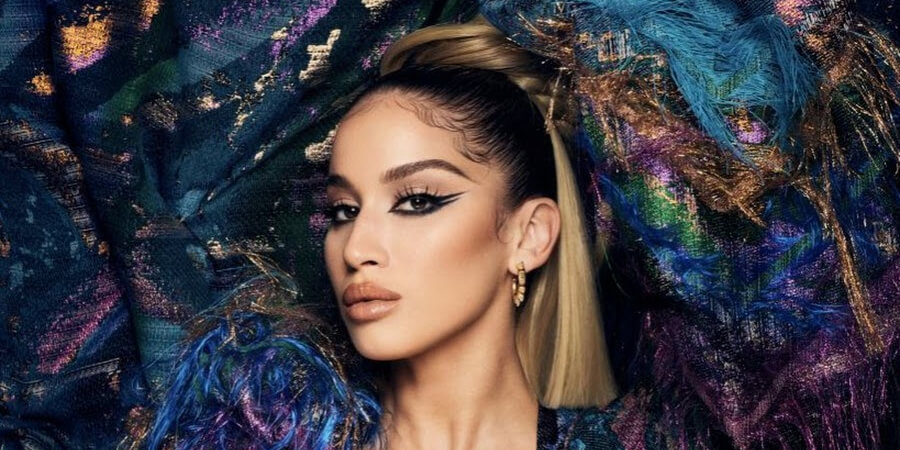 FRANCE
La Zarra will represent France at Eurovision 2023
France's public broadcaster has just announced the internal selection of La Zarra for the Eurovision Song Contest 2023. Her song will be released at a later date
Back in August 2022, it was revealed that Eurovision France, c'est vous qui décidez! would return with the aim of selecting the French artist and song for the Eurovision Song Contest 2023.
No news or details about the upcoming event had been announced. Until today.
France Télévisions has just revealed that they have chosen the artist for the Eurovision Song Contest 2023 internally: La Zarra.
Her song for Eurovision 2023 has not yet been released, but let's have a look at one of her hits, "Tu t'en iras" from 2021:
La Zarra says on her participation:
– I am very proud to have the chance to perform my song in front of millions of viewers around the world. I am a great admirer of the most beautiful French voices such as Edith Piaf, Barbara, Dalida, but also Céline Dion, and I am so excited to make all Europeans discover my song which I hope will become theirs.
– I am very honored to represent France at Eurovision, the most iconic song contest in the world, says La Zarra.
Alexandra Redde-Amiel, Head of Delegation for France, adds:
– From our first meeting, La Zarra won us over! What an honour to welcome this great artist in the Eurovision family!
– Mysterious, inspiring, charismatic, La Zarra is a woman and a modern artist with a chic French signature! A voice that transports us through time by making us travel to different eras. From Barbara through Brel or Dalida to Marylin Monroe, La Zarra is an iconic artist who will carry the colors of France in Liverpool in May 2023 during the largest song contest in the world.
La Zarra
Fatima Zahra Hafdi, with the artistic name La Zarra, is a 25-year-old Canadian-Moroccan singer. She'd been heavily rumored to be the French Eurovision artist over the last year. La Zarra participated in the casting for the French national selection in 2021, C'est vous qui décidez, but didn't made the cut.
Her music is a blend of French pop and urban sounds, and she rose to prominence in 2016 when she collaborated with the rapper Niro on the single "Printemps blanc." She was nominated as Francophone Revelation of the Year at the NRJ Music Awards 2021.
In 2021, La Zarra released the song "Tu t'en iras" with a music video, which racked up scores of views on YouTube (almost one million views in just two weeks).
France in the Eurovision Song Contest
France is a grand old country in Eurovision. They have participated 64 times since the start of Eurovision in 1956.
Their best results are five victories in 1977, 1969, 1962, 1960, 1958. But, their latest victory was in 1977 – 45 years ago! Their worst result was in 2014, when France finished last in the Grand Final.
France is a member of the "Big-5," which means they don't have to go through the Semi-final round and are automatically qualified for the Grand Final.