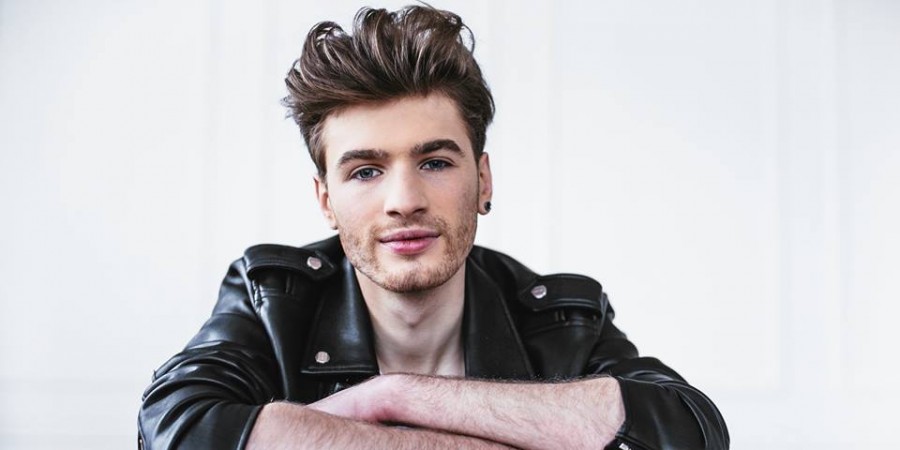 LATVIA
Latvia: Justs wins Supernova 2016
All Sundays in February are Supernova Sundays. Tonight we had the Final in the Riga Beaver show from Latvia, where four artists fought for the ticket to Stockholm. Watch the winning performance here!
The public broadcaster in Latvia, LTV, has picked 20 songs for this year's Supernova. They have competed in two preliminary heats with four songs from each heat proceeding to last week's Semi-final.
Tonight four songs competed in the final, all of them fighting for the right to represent Latvia in Stockholm. The public televoters decided that Justs will represent them next May!
Supernova 2016 - Final
Justs - "Heartbeat" (20,725 votes)
Catalepsia - "Damnation" (18,914 votes)
MyRadiantU - "We will be stars" (6,651 votes)
Marta Rinova - "Not from this world" (5,041 votes)
The song "Heartbeat" is written by last year's Latvian Eurovision entrant Aminata Savadogo ("Love Injected").
Supernova 2016
The qualifiers in the heats and in the semi-final are determined by an expert jury and by public televoting. First the public televoters choose 2 songs to proceed, second the jury selects additional two songs to
proceed in Supernova. In the Final it is solely public televoting that decides who the winner is.
The winner of Supernova 2016 will represent Latvia in Eurovision Song Contest 2016 in Stockholm.



Latvia appeared in Eurovision Song Contest in 2000, and since the debut, the country has participated every year (16 times) in the contest. The best result was in 2002, where Latvia won Eurovision Song Contest with the song "I Wanna" by Marie N.
The last seven years Latvia only managed to qualify for the Grand Final last year (Aminata Savadogo - " Love Injected") - three of the years they went last in their semi-finals!