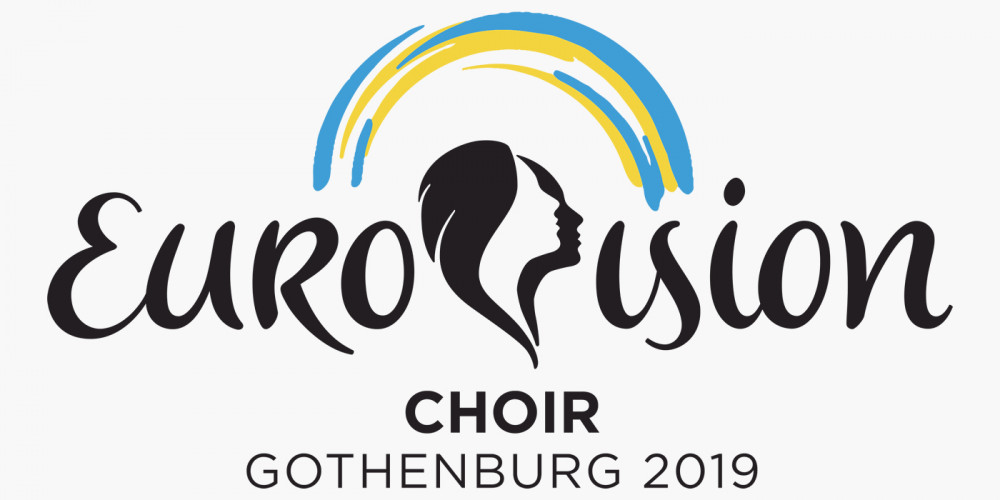 EUROVISION CHOIR
Let the choir sing!
Eurovision is more than just one contest a year
Eurovision 2020 is still ten months away and Junior Eurovision isn't until November 24th, 2019, but fear not for there is still Eurovision Choir 2019 to fill the time. One the 3rd day of August ten countries will send their top choirs to the Partille Arena in Gothenburg, Sweden. As one of the newest Eurovision spin-off competitions the future looks bright for the contest. The first edition of the contest in 2017 was warmly received and saw 9 choirs vie for the title of "Choir of the Year".
This year 10 countries are participating but that's not to say that they only added one nation and that's it.
Eurovision Choir 2019 – Lineup
Running
Country
Choir
Songs round 1
Songs round 2
1
Sweden
Zero8
Khourmi
Hej, dunkom så länge vi levom
Limu, Limu, Lima
2
Belgium
Almkalia
Made in Belgium (Medley)
Million Eyes
3
Latvia
Babite Municipality Mixed Choir Maska
Pērkontēvs
Nāc, Dievini
4
Germany
BonnVoice
O Täler weit
Die Gedanken sind frei
Air
5
Norway
Volve Vokal
Ønskediktet
Famine Song
6
Denmark
Vocal Line
True North
Viola
7
Scotland
Alba
Cumha na Cloinne
Ach a' Mhairead
Alba
An t-Iarla Diùrach
Innis dhomhsa cà il thu cadal
Siud a rud a thogadh fonn
8
Slovenia
Jazzva
Spomenčice
Bejži ptiček
9
Switzerland
Cake O'Phonie
Chante en mon cœur
La sera sper il lag
Poi
Le ranz des vaches
La ticinella
Beresinaliedet
Chanson d'ici
Believer
10
Wales
Ysgol Gerdd Ceredigion
Cúlna
Ar Lan y Môr
Yr Alwad
Of the 9 original participants three, Austria, Estonia and Hungary have decided not to return, instead wishing to focus their time and resources on either Junior Eurovision or Eurovision 2020. The returning participants include Belgium, Germany, Latvia and Slovenia. Denmark had originally withdrawn but decided in March that they would in fact return to the contest. France was supposed to debut at this years contest but their participation was never confirmed. Countries that are making their debut include Norway, Switzerland and the host nation, Sweden.
As with Junior Eurovision, United Kingdom is noticeably absent from Eurovision Choir. This, of course, leaves the door open for the member states of the United Kingdom to participate on their own merit. Wales participated in Junior Eurovision for the first time last year and in 2017 they participated in the first edition of Eurovision Choir. Wales will be making a return to the competition in Gothenburg along with their neighbour to the north Scotland, who will be making their debut not only in the choir competition but in any Eurovision event on their own, separate from the United Kingdom.
For those who are unfamiliar with the competition the format and winner selection differ a bit from the main Eurovision Song Contest. Choirs can range in size from 4 - 45 members and may perform in any genre they chose. Each choir will perform a 4-minute piece A Capella (without accompaniment) in the first round. In the second round three choirs are asked to perform a second 3-minute piece. The winner is then chosen by an expert jury.
Eurovision Choir 2019 – How to watch
Belgium: La Trois – 20:30 CEST
Denmark: DR1 – 20:30 CEST
Germany: WDR – 20:15 CEST (pre-programme)
Latvia: LTV1 – 20:25 CEST
Norway: NRK – 20:20 CEST
Scotland: BBC Alba – 19:30 BST
Slovenia: RTV1 – 20:40 CEST
Sweden: SVT2 – 20:30 CEST
Switzerland: RTS un – 20:30 CEST
Wales: S4C – 19:00 BST (pre-programme)
Eurovision Choir 2019 – Jury members
This year the jury includes:
Deke Sharon, an American who is probably most noted for being the music director, arranger and vocal producer for the Pitch Perfect movie franchise. He also produced five seasons of the NBC show The Sing Off and well as music director and guest judge on the BBC's Pitch Battle.
John Rutter, a british composer and conductor. His compositions, including works such as Requiem and Mass of the Children, are world renowned and his music was even featured and the royal weddings of Prince William and Prince Harry.
Katarina Henryson is one of the founding members of the famous a capella band The Real Group. As a solo artist she has performed many different genres and her alto voice can be heard on over 20 albums spanning 32 years.
Eurovision Choir 2017 was won by Slovenia and the choir of Carmen Manet. Who will win the competition this year? Join us on August 3rd, 2019 to find out and may the best choir win. Good luck to them all.