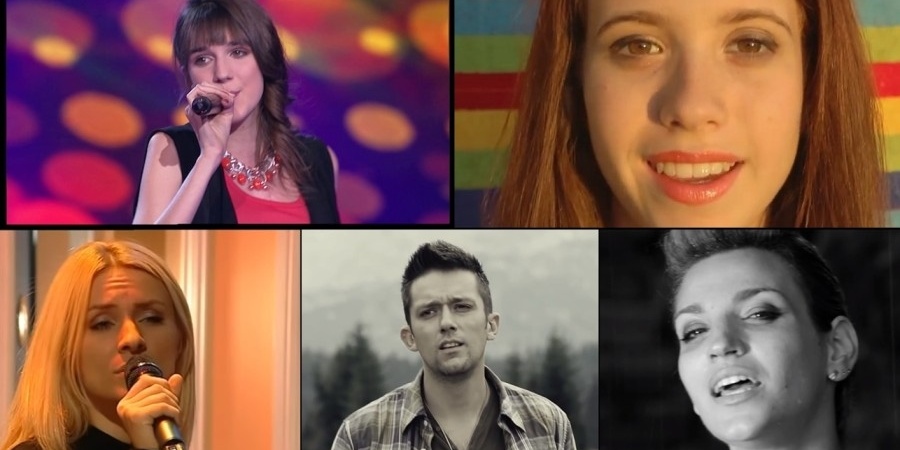 MONTENEGRO
Montenegro: Artists for Montevizija 2018 revealed
Montevizija 2018 is the Eurovision selection show in Montenegro. This year five contestants will fight for the honor to represent Montenegro at Eurovision 2018. The five contestants have just been revealed
Montevizija 2018 will select the next Montenegrin entry for Eurovision Song Contest. Montevizija takes place on 17 February 2018.
A committee consisting of professional musicians had the task of selecting five acts to "Montevizija 2018", and tonight the acts have just been revealed by Montenegrin broadcaster RTCG (Radio Televizija Crne Gore), on the news program "Dnevnik 2".
Montevizija 2018 – Acts
Lorena Janković – "Dušu Mi Daj"
Nina Petković – "Dišem"
Katarina Bogićević – "Neželjena"
Ivana Popović Martinović – "Poljupci"
Vanja Radovanović – "Inje"
Montevizija 2018
After years of internal selections, the Montenegrin broadcaster RTCG has decided to select the song for Eurovision 2018 via national selection, called "Montevizija". The country's national selection has not been used since 2007. The debuting Eurovision year for Montenegro was in 2007, where the country used "MontenegroSong" to select it's first entrant Stevan Faddy with "Ajde Kroci".
Montevizija 2018 will be held on February 17, and the winner to be decided by a 100% public voting.
Montenegro has participated in Eurovision Song Contest nine times since it's debut as an independent country in Eurovision 2007.
They qualified for the Grand Final two times out of nine: In 2014, with the song "Moj Svijet" by Sergej Ćetković, and in 2015: Knez with "Adio". Knez finished 13th, which is also the best result for Montenegro.