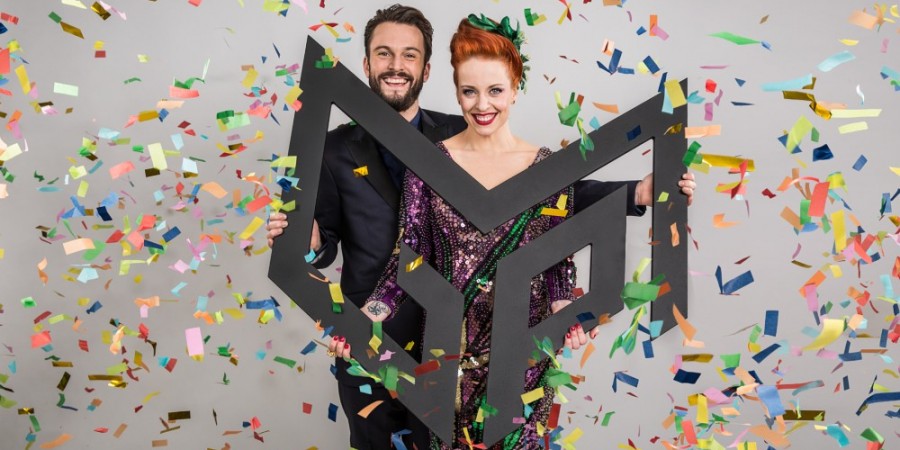 NORWAY
Norway: Melodi Grand Prix 2016 on 27 February
NRK has announced the date and some of the details about Norsk Melodi Grand Prix 2016. MGP 2016 will take place on 27 February in Oslo Spektrum
Close to 1,000 songs have been submitted to Melodi Grand Prix 2016 in Norway, and a group of four experts from NRK will decide the lucky 10 to compete in MGP 2016. The event will be hosted by Silya Nymoen and Kåre Magnus Bergh just like last year's MGP
Will 2016 be the year when Norway gets its 4th victory (or gets its 10th last place) in Eurovision? The participants will be announced in January.
It is with great happiness that we can announce that Silya and Kåre Magnus Bergh again will host Melodi Grand Prix. Next year's music party will be held in Oslo Spektrum on Saturday 27 February. It will be one amazing finale where ten finalists will compete for a place in the international finale in Stockholm. The participants will be revealed in January


Melodi Grand Prix 2016
The 57th edition of Melodi Grand Prix (MGP) will be held on 27 February 2016 in Oslo Spektrum, with 10 artists performing live. Hosts are Silya Nymoen and Kåre Magnus Bergh. The winner will represent Norway at Eurovision Song Contest 2016 in Stockholm.
The tickets for MGP 2016 will go on sale on 4 December 2015 from billettservice.no. Prices from NOK 270 to NOK 385 (€30 to €42).
Since the debut in 1960 Norway has participated 54 times in Eurovision. They have won the competition three times:
• 1985: Bobbysocks - "La Det Swinge"
• 1995: Secret Garden - "Nocturne"
• 2009: Alexander Rybak - "Fairytale"
2009 Alexander Rybak - "Fairytale" is still the song that has received most points ever: 387 points – got 12 points from 16 countries. But Norway holds another Eurovision record: The country that ended last most times – 9 last places!
Since the introduction of Semi-finals in 2004, Norway has been very succesful with qualification to the Grand Final 10 out of 12 times.