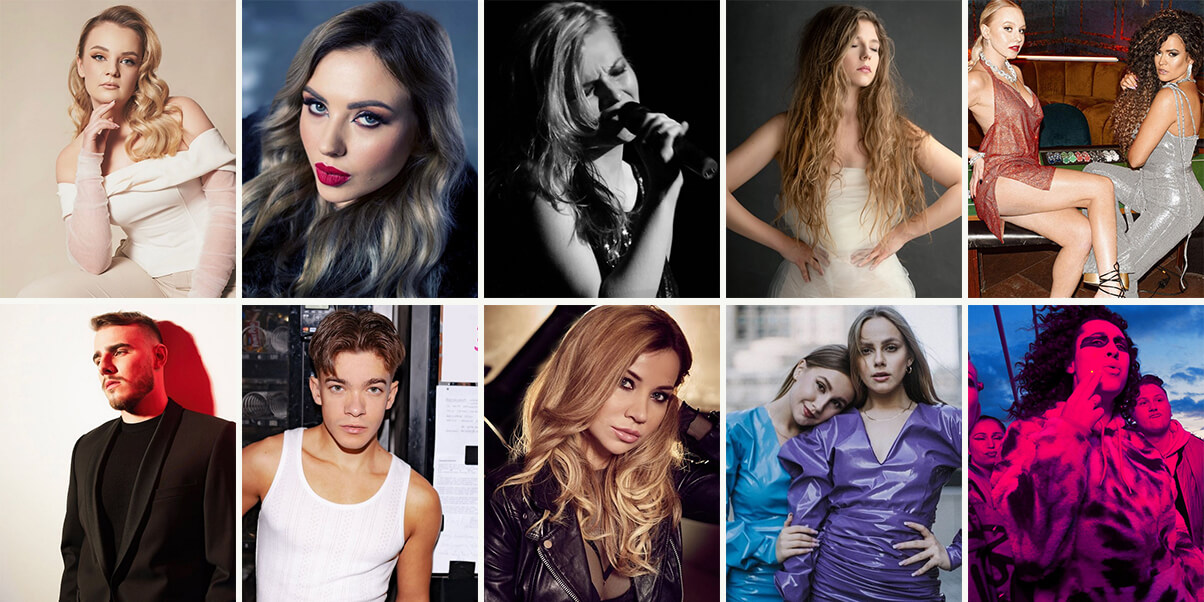 POLAND
Tu bije serce Europy – will select the Polish entry for Eurovision 2022
Tu bije serce Europy 2022 will determine which artist and song will compete for Poland at Eurovision Song Contest 2022 in Turin
UPDATE 25 JANUARY 2022
New name for Polish Selection
The Polish broadcaster TVP has announced a change in the name of the National Selection for Eurovision Song Contest 2022. Instead of "Krajowe Eliminacje", the name will be:
Tu bije serce Europy! Wybieramy hity na Eurowizję
...which means: "The heart of Europe beats here! We choose hits for Eurovision".
During recent years, the Polish broadcaster, TVP, opted for internal selections with Rafał and "The Ride" being the latest for Eurovision 2021.
After several rumours of an internal selection and postponements of the artist announcement, TVP has now confirmed that the new format Tu bije serce Europy will select the Polish artist and song for Eurovision Song Contest 2022.
Tu bije serce Europy 2022 will feature 10 songs, selected by a five-member selection committee.
The announcement took place on 14 January during the during the TVP show Pytanie na śniadanie.
Tu bije serce Europy 2022 takes place on 19 February 2022 at TVP's Studio 5 in Warsaw. The result will be determined by 50/50 jury/televoting.
Poland in Eurovision Song Contest
Poland has participated 23 times since 1994 where we saw Poland in Eurovision Song Contest for the first time. The debuting year 1994 was also the most succesfull. Here they finished 2nd, and is the best result for Poland so far. They have only finished in Top-10 in three out of the 23 participations. The worst result is from 2011, where they came last in their Semi-final.
Since the introductions of Semi-finals in 2004, Poland has qualified for the Grand Final 6 out of 15 times.