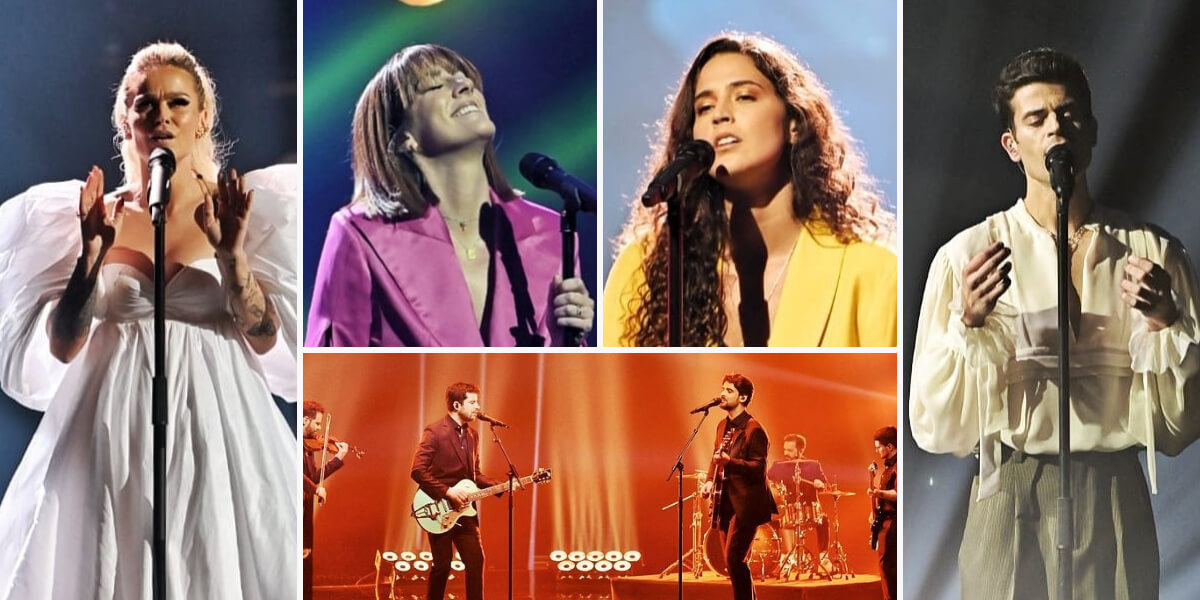 PORTUGAL
Portugal: Here are the first qualifiers of Festival da Canção 2022
The first five qualifiers of Portugal's Festival da Canção have been announced. In two days, five more will be chosen and a winner picked in a week's time for to fly the Portuguese flag at Eurovision 2022
Portugal's journey to Eurovision 2022 has officially started with the very first night of Festival da Canção.
Tonight's show, held in RTP studios in Lisbon, was hosted by TV hosts Jorge Gabriel and Sónia Araújo and culminated with the selection of the very first five finalists.
The decision was revealed in a random order and made by the televote and a professional jury featuring:
Dulce Pontes (Portugal 1991);
Dino D'Santiago (Portuguese singer);
Surma (Festival da Canção 2019);
Teresa Salgueiro (Portuguese singer);
Pedro Granger (Portuguese actor);
Miguel Cadete (Blitz magazine director);
The Black Mamba (Portugal 2021) returned to the stage one year after as interval acts.
Festival da Canção 2022 – Semi-final 1
Festival da Canção 2021
This year's Festival da Canção will have all of its shows held in RTP's studios in Lisbon.
The 56th edition of Portugal's national selection will consist of three shows:
5 March 2022: Semi-final 1
7 March 2022: Semi-final 2
12 March 2022: Final
Portugal in Eurovision Song Contest
Portugal has participated 52 times since 1964. It was a very bad start, as they managed to get Zero Points in the debuting year.
Before Eurovision 2017 they never won the contest, and never made the top-5. In fact Portugal held the record for most appearances in the contest without a win!
But that changed in 2017, where Salvador Sobral won with "Amar Pelos Dois".
Since the introduction of Semi-finals in 2004 Portugal only qualified for the Grand Final 6 out of 15 times.