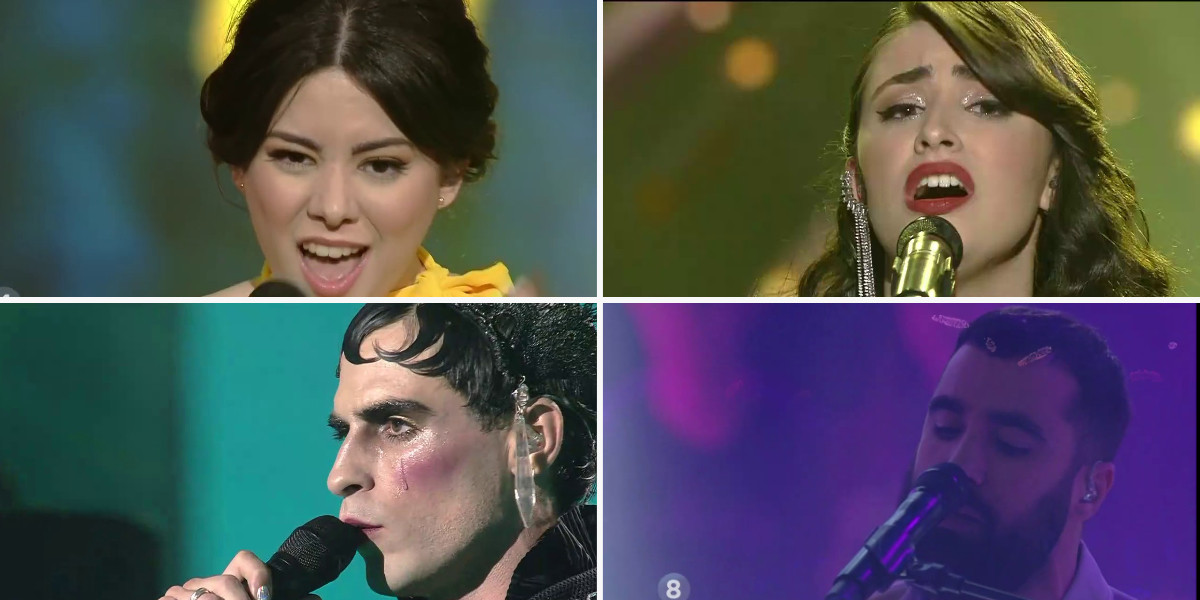 PORTUGAL
Portugal: Meet the first finalists of Festival da Canção 2020
The first semi-final of Festival da Canção 2020 has just determined the first four finalists of Portugal's national selection. The decision was made by a jury and public vote
That was quite a late night show, but the first four finalists of Festival da Canção 2020 have been chosen.
Bárbara Tinoco, Elisa, Filipe Sambado and Throes + The Shine have qualified and will be competing once more on 7 March 2020 for the honour of representing Portugal at Eurovision Song Contest 2020 in Rotterdam.
Unlike the previous years, and similarly to Eurovision, RTP decided not to reveal the Semi-final results. Those will be known in two weeks, after the winner of Festival da Canção 2020 has been announced.
As for the voting, it followed the normal rules. The jury panel held 50% of the responsability whereas the public vote the other 50%. This Semi-final's juries was built of seven faces with two former Portugal's representatives: Conan Osíris (2019) and Anabela (1993).
Capicua, Héber Marques, Isilda Sanches, Miguel Ângelo and Rui Miguel Abreu were also part of the panel.
The show was hosted by Tânia Ribas de Oliveira and Jorge Gabriel.
Festival da Canção 2020 – Semi-Final 1 Results
Bárbara Tinoco – "Passe-Partout"
Elisa – "Medo de sentir"
Filipe Sambado – "Gerbera amarela do Sul"
Throes + The Shine – "Movimento"
MEERA – "Copo de gin"
Ian Mucznik – "O dia de amanhã"
Blasted – "Rebellion"
JJaZZ – "Agora"
The finalists were announced in random order.
Portugal has participated 51 times since 1964. It was a very bad start, as they managed to get Zero Points in the debuting year.
Before Eurovision 2017 they have never won the contest, and never made the top-5. In fact Portugal held the record for most appearances in the contest without a win!
But that changed in 2017, where Salvador Sobral won with "Amar Pelos Dois".
Since the introduction of Semi-finals in 2004 Portugal only qualified for the Grand Final 5 out of 14 times.