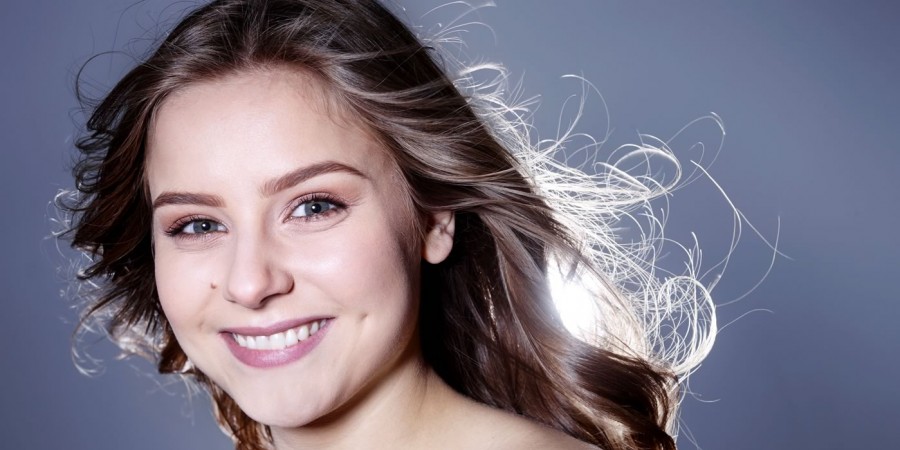 ICELAND
Presenting Iceland 2015: María Ólafs - "Unbroken"
María Ólafsdóttir loves acting and singing. And she's good at it. She has never released any singles or albums, but her talent and experience combined with a perfectly matched song were the reasons she won the Icelandic selection Söngvakeppnin 2015
This year Iceland sends the 22-year-old María Ólafsdóttir (also just called María Ólafs) to Vienna with the song "Unbroken". She won the Icelandic selection "Söngvakeppnin 2015" back in February with 26% of the public votes in the final.
María originally sang the song in Icelandic, called "Lítil skref" ("Small steps"), but the song was rewritten to English. After her victory at Söngvakeppnin, the song "Unbroken" reached second on the Icelandic single chart.
María Ólafsdóttir - Singer and actress
María Ólafs was born in a small town in Northern Iceland in 1993. She has been singing ever since she can remember. When she was 10 she started to play both professional and amateur theaters on Iceland: In 2009 she has played Louisa von Trapp in Sound of Music on the Municipal Theatre in Reykjavík. She has also played a young Michael Jackson in a tribute show at Reykjavík's Broadway Club. She played the leading role in Ronja The Robber's Daughter in 2014.
Since 2012 she has been working a lot with the "StopWaitGo productions" in Iceland, in all kinds of singing projects.
Unbroken
The song "Unbroken" is written by Ásgeir Orri Ásgeirsson, Pálmi Ragnar Ásgeirsson and Sæþór Kristjánsson for Eurovision. They contacted María Ólafs and asked her if she was willing to sing a song for Eurovision Song Contest, which she of course was.
When María listened to the song for the first time, she was without doubt: »They are very talented and know me and my voice so well, so I knew that the song would suit me well. I was completely fascinated by it from the beginning.«
The songwriters established StopWaitGo-productions five years ago, and knew María from there. The song "Lítil skref" and later "Unbroken" were easy to write: »It was one of those songs that kind of wrote itself and the song was almost written in one evening.« and continues with María: »It has always be a plan to write a song for María to Söngvakeppnin, because she has a big and beautiful voice. This song was perfect for us and her and her voice, so we decided to try.«
Unbroken
One step at a time
Get out of the darkness
And into the light. Forever
One step at a time
And I've got a feeling
It's either now or never
I'm letting go. Go
You can follow María Ólafs here:
Facebook: www.facebook.com/mariaolafsottir
Iceland's debut in Eurovision Song Contest was back in 1986, and has been participating 27 times since. Best result are two second-places with Yohanna in 2009 and Selma in 1999. Iceland is the only Northern European country that has yet to win the Eurovision Song Contest.