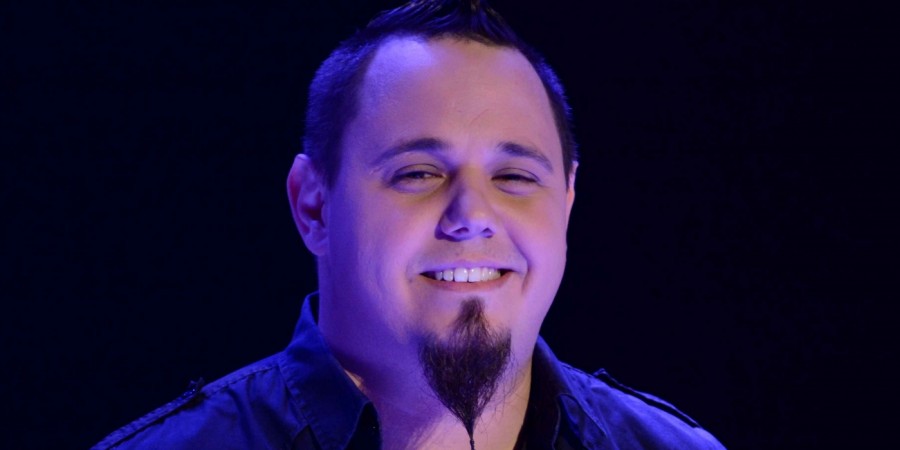 ROMANIA
Romania: Ovidiu Anton wins Selecţia Naţională
The Romanian entry at Eurovision 2016 will be Ovidiu Anton with the song "Moment of Silence", after he won Selecţia Naţională 2016 in Romania tonight
Ovidiu Anton will represent Romania at Eurovision Song Contest 2016 in Stockholm with the song "Moment of Silence", winning the Romanian Final of Selecţia Naţională, held Sunday evening. Ovidiu Anton, who will represent Romania at Eurovision 2016 was chosen exclusively by public televoting.
Ovidiu Anton obtained 6 585 votes from the public in the Final, and he also won Friday's Semi-final where he received 54 points from the jury.
After the voting results were announced publicly, Ovidiu Anton thanked everyone who supported him:
– Thank you all, thanks to the people who voted, thanks to the Rock community in Romania.

He dedicated his victory:
– To those who put the noose on the culture of Romania, and turned it into a 'dry grass, a pale grass, trying to make us fold. We are not sheep, we are wolves. We don't sleep, we are here, we are strong!
Selecţia Naţională 2016 - Results
Ovidiu Anton – "Moment Of Silence" (6585 votes)
Vanotek feat. The Code & Georgian – "I'm Coming Home" (4702 votes)
Florena – "Behind The Shadows" (3491 votes)
Dream Walkers – "Let It Shine" (2332 votes)
Mihai – "Paradisio" (2142 votes)
Doru Todoruț feat. Irina Baianț – "The Voice" (1235 votes)
Six songs competed in this year's Romanian selection for Eurovision, and the winner Ovidiu Anton – "Moment Of Silence" was selected exclusively by public televoting.
Ovidiu Anton
Ovidiu Anton (33) has been in love with music since childhood. He was born on Bucharest and debuted on stage when he was six years old and began attending music festivals.
Since childhood he studied guitar and piano, and later began to sing. He fell in love with rock and in 1998 founded the band "Carpe Diem" with whom he toured Romania and abroad for more than four years.
In 2003 Ovidiu came second in the Interpretation section of Mamaia National Festival with his own song. In 2004-2006 he was named valedictorian in the show "School Stars" (second edition), and in 2005 he represented Romania in the international festival "Golden Stag".
2008 started with touring clubs and played concerts with the band "Pasager" ("Passenger"), with whom he participated in the Romanian selection for Eurovision 2010 (finished 13th). In 2012 he participated again, and this time solo. He ended 5th with the song "I walk alone". In 2013 he tried again to represent Romania, but ended 11th with the song "Run away with me".
Follow Ovidiu: Facebook
Selecţia Naţională 2016
This year the selection of the representative of Romania at Eurovision was different from previous years. The selection was made by two shows broadcast live by TVR: Semi-final Friday evening and the finals on Sunday evening.
4 March: Semi-final
6 March: Final
12 acts competed in the Semi-final, and the best six proceeded to the Final. A jury selected four songs and televoting selected the last two songs. The winner of Selecţia Naţională was chosen through 100% televoting.
The members of the jury were:


Alexandra Cepraga (music director)
Horia Moculescu (composer, producer)
Randi (singer, producer)
Zoli Toth (musician, Romania 2005)
Cezar Ouatu (Romania 2013)
Romania had its debut in 1994, and has been participating 17 times since. They have never won the contest, but came 3rd in 2005 (Luminita Anghel & Sistem - "Let Me Try") and 2010 (Paula Seling & Ovi - "Playing With Fire").
Romania, along with Greece and Russia have qualified for the Grand Final every single year since the introduction of the semi-finals back in 2004!