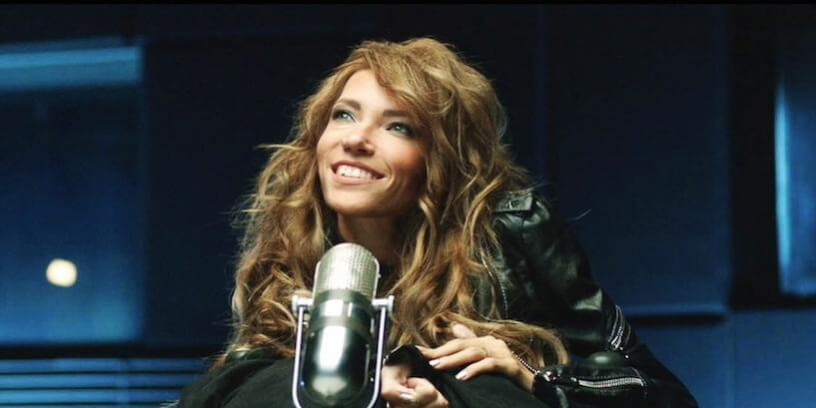 RUSSIA
Russia: Yulia Samoylova confirmed for Lisbon 2018
The Russian singer Yulia Samoylova will represent Russia at Eurovision Song Contest 2018 in Lisbon. She was also picked for Eurovision last year, but was later banned from entering Ukraine

Welcome back, Yulia!
She was supposed to represent Russia at Eurovision Song Contest 2017 in Kyiv, Ukraine with the song 🔥 Flame is Burning 🔥. Shortly after Yulia's participation was announced, Ukraine's Security Service refused her entrance to Ukraine for Eurovision Song Contest and the next three years, and therefore not able to participate in Kyiv. A couple of weeks later, Russia withdrew from Eurovision 2017.
But now Yulia is back! Channel One in Russia has just confirmed that Yulia Samoylova will represent Russia in Eurovision Song Contest 2018 in Lisbon.
The previous weeks there have been several rumors about Yulia's return, and that she is working on new songs for Eurovision 2018: One song about fairytales 🦄 another about being out in space 🚀. Yulia confirmed her participation on Twitter a couple of days ago.
Yulia's song for Eurovision 2018 will be released in the coming weeks
Yulia Samoylova
Yulia Samoylova (29) was born in Ukhta, Komi Republic of Russia. She has won several music competitions in Russia and international.
In 2013 she rose to fame in the TV show "Factor Ain" (equivalent to X Factor), where she reached the second place.
In 2014 she sang the song "Together" at the opening ceremony of the Paralympic Winter Games in Sochi.
Since 1994 Russia has participated 20 times in Eurovision Song Contest. They won the contest in 2008 with the song "Believe" performed by Dima Bilan.
In 2017 the Russian singer Yulia Samoylova was denied entry to Ukraine, and therefore Russia decided to boycot Eurovision 2017.
Until 2017 Russia was the only country who had qualified for the Grand Final every single year since the introduction of the semi-finals back in 2004!