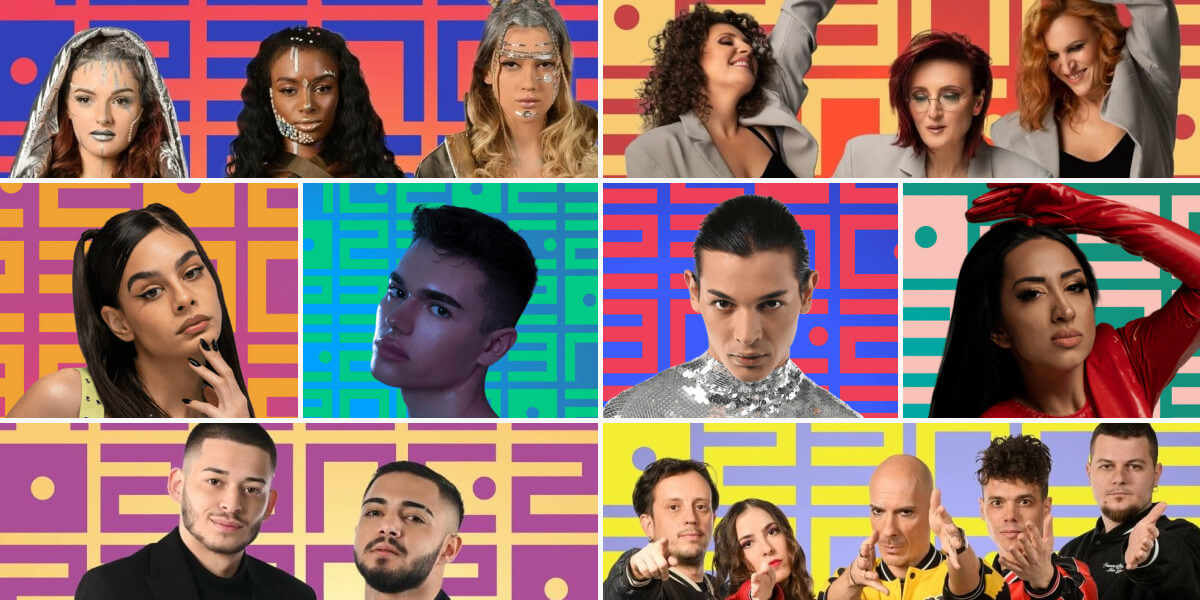 SERBIA
Serbia: 8 more artists to the Pesma za Evroviziju 23 final
Today was the second semi final of Pesma za Evroviziju 2023, and the remaining 8 artists have been selected to move on to the final on 4 February
The remaining 16 acts performed tonight in hopes of being one of the eight acts to advance to the Pesma za Evroviziju 2023 final.
With the final eight finalists being selected tonight, we now know the 16 artists who still have the opportunity to represent Serbia at Eurovision this year in May.
Just like the first semi final, tonight's show took place at RTS Studio 8 in Belgrade. The show had four hosts: Milan Marić and Dragana Kosjernia on stage, along with Kristina Radenković and Stefan Popović in the green room. Voting consisted of 50% professional jury votes and 50% public votes.
Pesma za Evroviziju 23 – Semi-final 2
Pesma za Evroviziju 23
Serbia will be using Pesma za Evroviziju to select their Eurovision 2023 representative. The show will consist of two semi finals and one final broadcast from RTS Studio 8 in Belgrade.
All three shows will have four hosts. The on stage hosts will be Serbian actor Milan Marić and Serbian TV host Dragana Kosjerina, and the green room hosts will be Serbian actress Kristina Radenković and actor Stefan Popović.
The results will be determined by a 50/50 voting system split between a professional jury and a public vote.
Semi-final 1: 1 March 2023
Semi-final 2: 2 March 2023
Final: 4 March 2023
Serbia in the Eurovision Song Contest
Serbia has been a part of Eurovision since 2007, except in 2014 when they chose not to participate.
Their best result came in their debut year, when Marija Šerifović won the Eurovision Song Contest 2007 with the song Molitva.
Out of 14 appearances, they have qualified for the Grand Final 11 times.