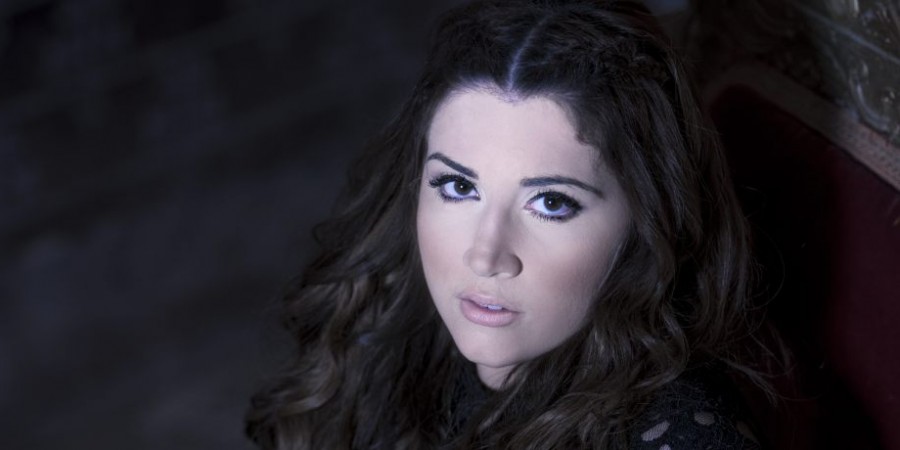 MALTA
Amber from Malta: "Every one of us can be a Warrior"
INTERVIEW: Fighting with every obstacle in life is the message that Amber from Malta would like to pass through her participation in Vienna. Speaking with Eurovisionworld, the 23-year-old artist reveals her preferences of the present and past of Eurovision
She is very young but can be considered already as a Eurovision veteran. She has competed in Malta's national selection for Eurovision five times before, finally winning the honor of representing Malta this year. She performed at the Eurovision final in Baku in 2012, as a backing singer for Malta's entrant that year, Kurt Calleja.
What are the characteristics of the lyrics and the music of your song?
– Warrior is about identifying the challenges we have to face in life and finding the inner strength to overcome them. Every one of us can be a Warrior, whether dealing with bullying, illness or whatever is troubling us. It's powerful music, designed to provide the same inspiration that's in the lyrics.
Do you share feelings for other songs too?
– Spain's is excellent. Sweden's is very good too. The song from Cyprus stands out for being different. I just like so many of them.
What about your favorite of all time?
– My all time favorite is Euphoria, the winning song for Loreen from Sweden in 2012. I had the honour of being there in Baku when she won.«
Malta has tradition in Eurovision with 27 participations. Which of your entries did you like the most?
– My favourite song from Malta is Desire by Claudette Pace. That was our entry in 2000 when I was a young girl. I loved dancing to it. It's got a great beat.
Malta had always had beuatiful songs, but never won Eurovision. Are you confident this year?
– I wouldn't mind coming first! Seriously, there are 40 songs in the competition and only one can win but I'd like to get the best possible result for Malta.
Have you seen a dream of which position will you take?
– I don't have a premonition of which position I will take but I did have a dream about Australia taking part in Eurovision. That can't be true can it?
– I think it's brilliant that Australia is taking part. There are so many Eurovision fans down under, so why shouldn't they have the same excitement as us. There are many Maltese living in Australia, including relatives of mine. I hope they all wave their Maltese flags when I perform.«
What do you want the people to know most about you?
– I have been singing for many years now. I entered TV talent shows and entered Malta Eurovision every year, finally winning it on the 5th attempt. I performed at Eurovision in Baku in 2012 as second singer to Malta's Kurt Calleja. I adore Eurovision.
Last year, it was Conchita who won Eurovision. Have you found this year's winner?
– No, but I think it's unlikely to be a woman with a beard. That is very 2014.
---
Follow Amber:
Facebook: www.facebook.com/EurovisionSongMalta
Twitter: @EurovisionMT
vk: www.vk.com/eurovisionsongmalta
Malta debuted in Eurovision back in 1971 and has been in the contest 27 times since - without a victory. Best result is two runner-up's in 2002 (Ira Losco - "7th Wonder") and 2005 (Chiara - "Angel"). The worst result is three last places in 1971, 1972 and 2006.