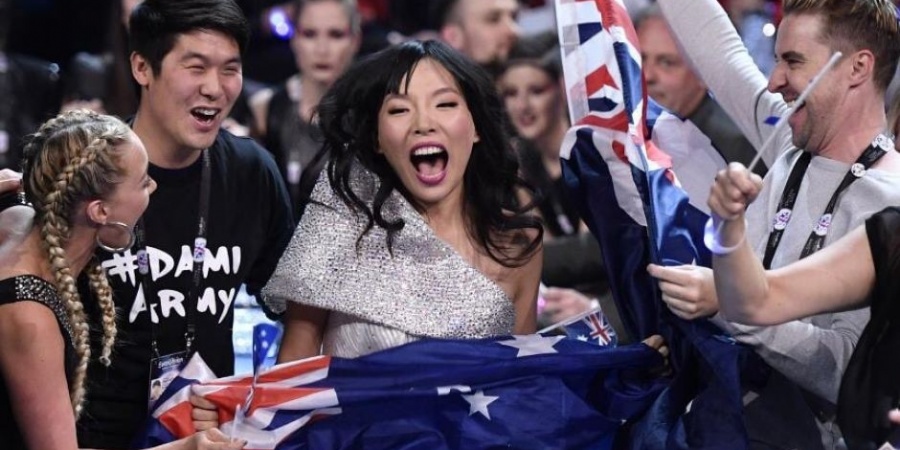 AUSTRALIA
Australia is back for Eurovision 2017
Australia rejoices for the third time at Eurovision Song Contest
They were only meant to participate in 2015 to celebrate Eurovision Song Contest's 60th anniversary, but the celebration seems to continue for the third year in a row.
In 2015 Australia was granted a wildcard and invited to participate – but only once, according to EBU. In 2016 Australia again joined the Eurovision family because of the "...feedback we got from viewers, fans, press and the broadcasters...", said Executive supervisor Jon Ola Sand last year.
And now the Aussies are back for Eurovision Song Contest 2017.
Will Australia become a permanent participant in Eurovision?
Australia is not guaranteed a direct qualification to the Grand Final in Kyiv but must go through a semi-final, as is the case with the other countries, except Big-5 and Ukraine (host).
It is still unclear if this means that Australia is now guaranteed a permanent place in the annual competition.
I know some countries aren't technically in Europe but, come on - Australia is on the other side of world… I just think it is kind of stupidBBC Eurovision commentator Graham Norton
If Australia wins, another country will get to host the next year's event in Europe in cooperation with the Australian broadcaster, SBS. In this case Australia will be able to participate again in 2018.
Australia has been dedicated to Eurovision for a long time, and also broadcasted lots of the shows from Eurovision. The viewing figures have even been higher in Australia than in some of the competing nations for some years.
Eurovision as a global event?
As previously stated, Jon Ola Sand has said: »We strongly believe the Eurovision Song Contest has the potential to evolve organically into a truly global event (...) It remains to be seen what such an event may look like in the long run«
We strongly believe the Eurovision Song Contest has the potential to evolve organically into a truly global eventJon Ola Sand, Executive Supervisor of Eurovision
The statement from Jon Ola Sand reveals some of the thoughts and wishes about the future format of the contest: Will Eurovision Song Contest evolve to a global event, where all countries of the world can participate? A global Eurovision? The olympics for music? It is truly something that will change Eurovision forever.
At Eurovision Song Contest 2015 Australia was represented by Guy Sebastian and finished 5th in the Grand Final with the song "Tonight Again". Australia was granted a wildcard, with the right to vote in both semi-finals, and with a secured place in the Grand Final.
At Eurovision Song Contest 2016 Dami Im represented Australia and finished 2nd with the song "Sound of Silence".