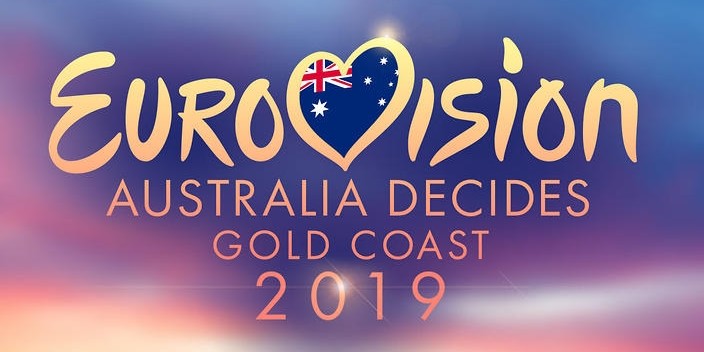 AUSTRALIA
Australia: National selection for Eurovision 2019
Australia has again been invited to participate in Eurovision Song Contest. The fifth Australian representative will be decided in a national selection show called "Eurovision - Australia Decides" on 9 February 2019
They were only meant to participate in 2015 to celebrate Eurovision Song Contest's 60th anniversary, but the celebration seems to continue for the fifth year in a row.
In 2015 Australia was granted a wildcard and invited to participate – but only once, according to EBU. In 2016 Australia again joined the Eurovision family because of the "...feedback we got from viewers, fans, press and the broadcasters...". In 2017 Isaiah Firebrace's Don't Come Easy amused the juries in Europe, and in 2018 Jessica Mauboy was the 4th Australian contestants with We Got Love.
Eurovision - Australia Decides
Who will follow Guy, Dami, Isaiah and Mauboy?
The Australian broadcaster SBS will – for the first time – host a live national contest for selecting the Australian artist and song for Eurovision 2019. The previous four artists and songs have been selected internally.
The Australian national selection for Eurovision Song Contest 2019 in Tel Aviv will be called "Eurovision - Australia Decides". The contest will be held at the Gold Coast, Queensland, and will include a series of live performance shows on Friday 8 and Saturday 9 February. A Live Show will be broadcast on SBS on Saturday 9 February, where the decision will be made by the Australian public and a jury.
The show will be hosted by radio host, presenter and music buff Myf Warhurst, and comedian Joel Creasey.
Submit your song
SBS is calling on songwriters across Australia, of all ages and at all stages in their careers, to submit an original composition for consideration. They've launched a song submission portal, which is open until 4 November 2018.
Composers and songwriters can submit as many songs as they like, but the songs will be shortlisted and paired with some of Australia's most recognised artists.
Song must:
be an original work
have a duration no longer than 3 minutes and a minimum of 2 minutes
not have been made publicly available
include vocals
be submitted on or between 14 October 2018 and 4 November 2018
Australia has participated in Eurovision Song Contest 4 times.
At Eurovision 2015 Australia was represented by Guy Sebastian and finished 5th in the Grand Final with the song Tonight Again. Australia was granted a wildcard, with the right to vote in both semi-finals, and with a secured place in the Grand Final.
At Eurovision Song Contest 2016 Dami Im represented Australia and finished 2nd with the song "Sound of Silence". Best result so far.
Australia qualified for the Grand Final 3 out of 3 times.