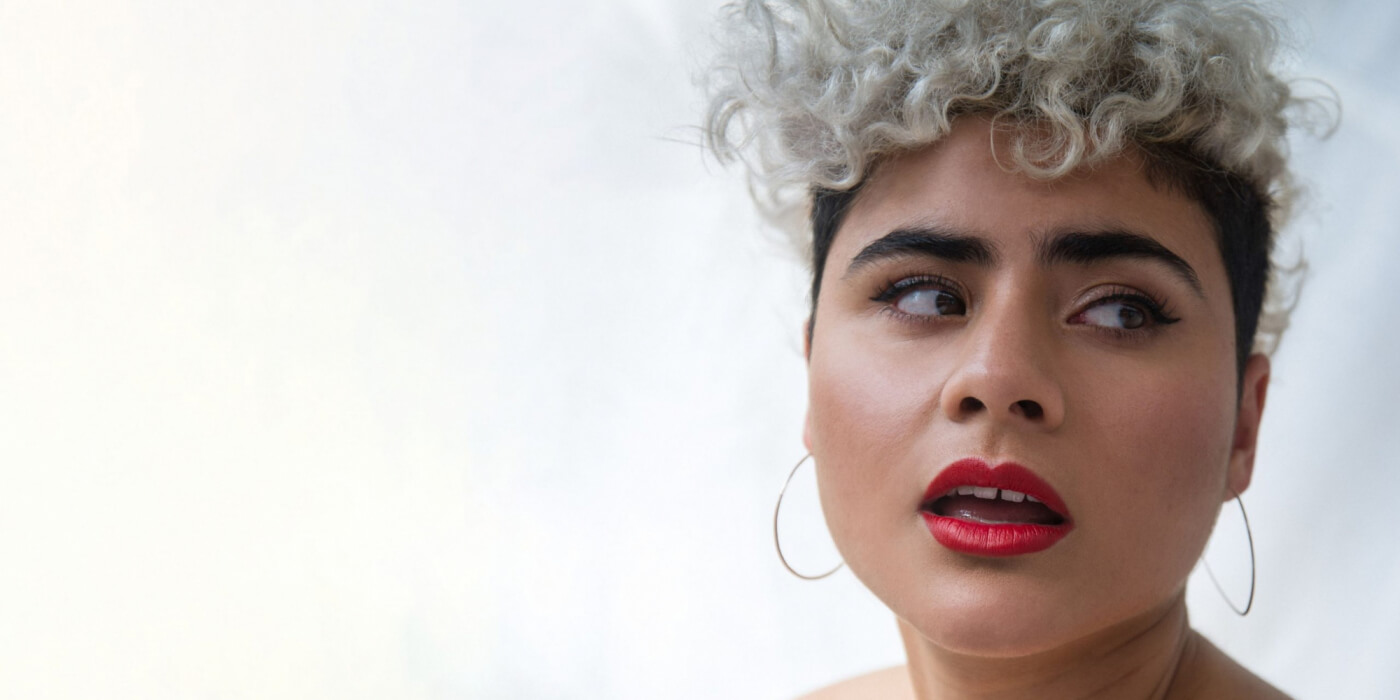 AUSTRALIA
Australia: Will not travel to Rotterdam for Eurovision 2021
COVID-19: No performance from Australia on the Eurovision stage in Rotterdam 2021 – Montaigne will be competing from home using "live-on-tape" performance
Australia is the first country that can't be present at Eurovision Song Contest 2021 in Rotterdam.
The Australian broadcaster SBS has confirmed that Montaigne and the rest of the Australian delegation will not be able to travel to Rotterdam for Eurovision Song Contest 2021.
Instead their live-on-tape performance will be used.
The decision has been approved by the ESC Reference Group.
Live-on-tape
All the 39 participating countries will record their performances in a studio prior to Eurovision Song Contest 2021, a so called live on tape performance. The recordings will be used as a backup in the event that several or all countries can't travel to Rotterdam due to COVID-19, or if an artist having to quarantine on site.
Live-on-tape means a recording of a performance live on stage without making any edits to the vocals or any part of the performance after the recording.
There will be some rules for the recordings, to ensure fairness:
No audience will be present at the live-on-tape performances
The recording should be unique and remain unpublished before the event in May
Delegations can use similar technical possibilities and dimensions that would be available on-stage in Rotterdam
The live-on-tape recordings should not contain any augmented or virtual reality, overlays, confetti, drone shots, water, use of chromakey or green screen
All materials will be checked for approval by the Host Broadcasters and the EBU
Josh Martin (SBS Commissioning Editor and Australian Head of Delegation) explains how they came to this decision:
– In 2021, Australia will once again compete in the world's biggest song contest but this time our artist, Montaigne, will perform from home and not abroad.
– After a comprehensive assessment, SBS has decided not to send an Australian delegation and artist to Rotterdam for the Eurovision Song Contest this year. We came to this difficult decision after considering the challenges of the ongoing pandemic, including the many factors involved in travelling to and from the event from Australia.
– SBS and Montaigne are appreciative of the European Broadcasting Union's ongoing support for Australia's involvement in the event, and their commitment to ensuring Eurovision continues amid the challenges COVID-19 presents.
Montaigne, the Australian artist for Eurovision 2021, says:
– Naturally, I'm sad that for two years in a row I have been unable to participate in the live spectacle of Eurovision.
– Despite that disappointment, it is still an immense privilege to be able to participate and compete in Eurovision, in its fandom and its processes, two years in a row. I have been able to submit two songs that I'm proud of and that have meant significant things to people. I am still absolutely stoked that I can present Technicolour this year, in whatever form my final performance may come in! It's such a beautiful festivity and not even a pandemic can put it to bed.
– Eurovision will live forever.
Paul Clarke, Creative Director of Eurovision – Australia Decides and Director of Blink TV, says:
– Just because we are performing from the other side of the world, doesn't mean we won't be competitive. I'm very proud of Montaigne's fighting spirit and we have a terrific creative concept to present - we can't wait for you to experience Technicolour brought to life for Eurovision 2021. It's an exciting challenge that we all want to rise to.
– We're excited that it's the first time part of Eurovision will be on Australian soil, and hopefully it won't be the last! We'd also like to thank our friends at Eurovision for allowing us to compete from half a world away, and we are all sorry not to be there with you.
Martin Österdahl, Executive Supervisor of the Eurovision Song Contest, says:
– We regret that we are not able to welcome Montaigne to Rotterdam in May. However, we understand the unique challenges presented to the hard working Australian delegation who have until the very end tried their utmost to make their presence in the Netherlands possible. We are pleased that we are still able to let them compete with the other 38 participants thanks to the "live-on-tape" recording of Montaigne's song Technicolour.
Australia has participated in Eurovision Song Contest 5 times.
At Eurovision 2015 Australia was represented by Guy Sebastian and finished 5th in the Grand Final with the song Tonight Again. Australia was granted a wildcard, with the right to vote in both semi-finals, and with a secured place in the Grand Final.
At Eurovision Song Contest 2016 Dami Im represented Australia and finished 2nd with the song "Sound of Silence". Best result so far.
Australia qualified for the Grand Final 4 out of 4 times.