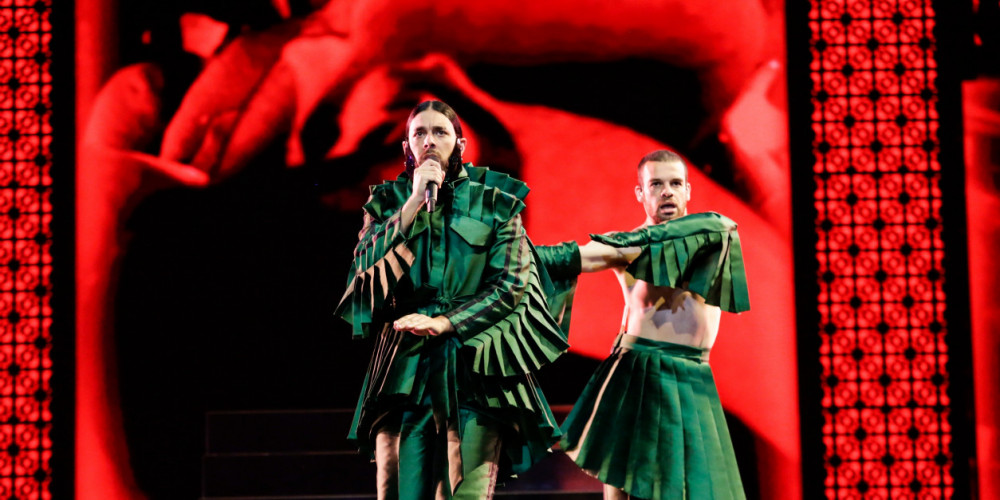 PORTUGAL
Conan Osiris from Portugal wins the Barbara Dex Award 2019
Portugal 2019 becomes the successor of North Macedonia 2018
The annual "worst dressed" award for the Eurovision Song Contest 2019 has been announced to Conan Osiris who represented Portugal in Tel Aviv with the song "Telemóveis".
Songfestival.be hosted he annual online voting process but with a minor change in the description as "most notable outfit" rather than "worst dressed". Over 4000 votes were submitted for the 2019 award. The Barbara Dex Award is named after Barbara Dex, who represented Belgium at the Eurovision Song Contest 1993. The first award was given in 1997 whom at that time Malta with the singer Debbie Scerri had won. This is how the top five this year were classified:
Portugal – "Conan Osiris"
Cyprus – "Tamta"
Belarus – "ZENA"
Belgium – "Eliot"
North Macedonia – "Tamara Todevska"
This makes Conan Osiris the successor of Eye Cue who represented FYR Macedonia in 2018 (now known as North Macedonia). Belgium once again makes it into the top 5 as one could remember the top five in 2018 classified as below:
FYR Macedonia – "Eye Cue"
Australia – "Jessica Mauboy"
Belgium – "Sennek"
Montenegro – "Vanja Radovanović"
Israel – "Netta"
Conan Osiris didn't manage to qualify for the Grand Final by finishing 15th in semifinal one with a total of 51 points. It has been remarked that the televoting and jury results didn't agree as the televotes placed Portugal 12th place while the Juries places it last.
Portugal has participated 51 times since 1964. It was a very bad start, as they managed to get Zero Points in the debuting year.
Before Eurovision 2017 they have never won the contest, and never made the top-5. In fact Portugal held the record for most appearances in the contest without a win!
But that changed in 2017, where Salvador Sobral won with "Amar Pelos Dois".
Since the introduction of Semi-finals in 2004 Portugal only qualified for the Grand Final 5 out of 14 times.