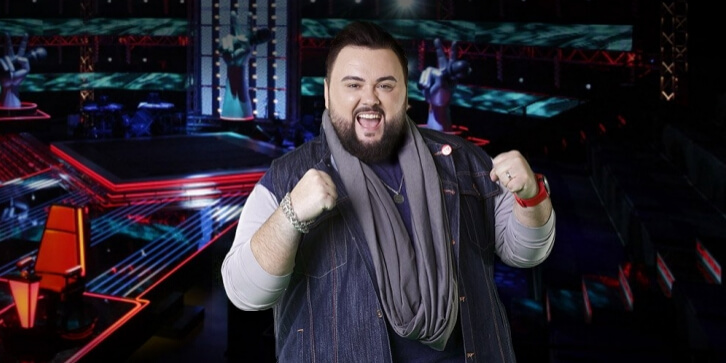 CROATIA
Croatia: Jacques Houdek for Kyiv 2017
The Croatian broadcaster has just announced that Jacques Houdek has been picked for Eurovision Song Contest 2017 in Kyiv. Jacques Houdek has been internally selected, and his song for Kyiv will be unveiled soon
The Croatian broadcaster HRT has internally selected Jacques Houdek to represent their country at Eurovision Song Contest 2017 in Kyiv.
I am extremely happy and thank Croatian Radio and Television for the trust they have shown. Being a representative of Croatia at the Eurovision Song Contest is a big honour for me and I'm grateful for the opportunityJacques Houdek
Houdek's song for Kyiv 2017 will be unveiled soon.
Jacques Houdek
Jacques Houdek (35) is from Zagreb, Croatia, with parents from Slavonia. He went to music school in Croatia, and attended Berklee College Of Music in Boston. He has taken classes in France, Greece and Italy to improve his vocal abilities.
Jacques has several times tried to be the Croatian representative at Eurovision Song Contest, but haven't had the luck before this year. He is currently a mentor on The Voice of Croatia. In 2015 he mentored Nina Kraljić (Croatia 2016) in The Voice.
His professional career began in 2000, and since then he has held thousands of concerts in Croatia. His discography contains twelve albums.
In 2004 he won a Porin (Croatian music award) for best new artist of the year, and won the festival "MC 2004". In 2005 he won the BH Radio Festival for the best Croatian performer. In 2008 he received another Porin for best male performance. Another Porin in 2009 for best album for children (the album "Idemo u zoo"). And in 2012 he won his fourth Porin for best male performance.
Croatia has participated in Eurovision Song Contest 22 times since it's debut in 1993. The first victory for Croatia in Eurovision is yet to come. The best result is two 4th places in 1996 (Maja Blagdan - "Sveta Ljubav") and 1999 (Doris Dragovic - "Marija Magdalena").
Since the introduction of Semi-finals in 2004 Croatia qualified for the Grand Final 6 out of 11 times. They withdrew from Eurovision 2014 and 2015 due to financial limitations and poor results at the contest.