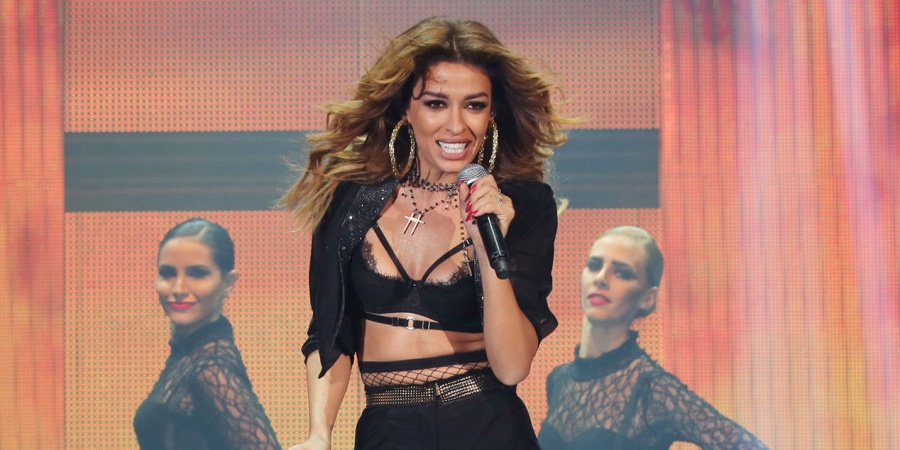 CYPRUS
Cyprus: Eleni Foureira to Eurovision 2018 with "Fuego"
One of the most popular artists in Greece, Eleni Foureira, will represent Cyprus at Eurovision Song Contest 2018 with the song "Fuego"
After weeks of rumors the Cypriot broadcaster CyBC has now confirmed that it is the Greek superstar Eleni Foureira who will represent Cyprus at Eurovision Song Contest 2018. We earlier revealed that the song title would be "hot" - now you know why: It's called "Fuego" - fire.
One of Eleni's biggest dreams is to be on the stage of Eurovision Song Contest. And after several previous attempts representing Greece, she has now been picked by the brother country, Cyprus.
In 2015 she had a great hit in Greece and Cyprus with Israel's Eurovision song Golden Boy – in a Greek version: "Sto theo me paei".
The song Fuego is composed by the Greek-Swedish composer Alex P (Alex Papaconstantinou), as earlier announced, and will be released in the coming weeks.

The staging of the entry has been assigned to the internationally acclaimed artistic director and choreographer Sacha Jean-Baptiste from Sweden, who has extensive experience at Eurovision Song Contest.
Eleni Foureira
Eleni Foureira (Ελένη Φουρέιρα), 30, was born in Fier, Albania, and now lives in Athens, Greece. She started her career in 2008 as a member of the girl band Mystique. She released her first solo album in 2010, and has huge success ever since, with three albums and more than ten singles.
Eleni has tried to represent Greece in Eurovision Song Contest a couple of times before. In 2010 with the song "I kyvotos tou Noe" together with Manos Pyrovolakis, but finished 2nd in the Greek selection (Giorgos Alkaios won with "OPA"). In 2016 she was in the run for representing Greece, but the Greek broadcaster ERT picked internally the group Argo – the only time Greece didn't qualify for the final.
Live show cancelled
The Cypriot broadcaster had earlier planned audition rounds and a live show to select the artist for Eurovision 2018. The selection show was scheduled to be broadcast directly on RIK TV, with the contestants performing songs assigned to them by RIK. The winner of the show should have been selected by a combination of jury and televoting.
It is still unknown why RIK apparently has chosen to cancel the national selection process and select an artist internally instead.

Since Cyprus debuted in Eurovision Song Contest in 1981, the country has not yet managed to win in any of the 34 times the country has participated. Since the introduction of the semi-finals in 2004, Cyprus has qualified for 7 out of 13 Grand Finals.
Best position is three fifth places (1982, 1997, 2004), and the worst is last place in 1986.