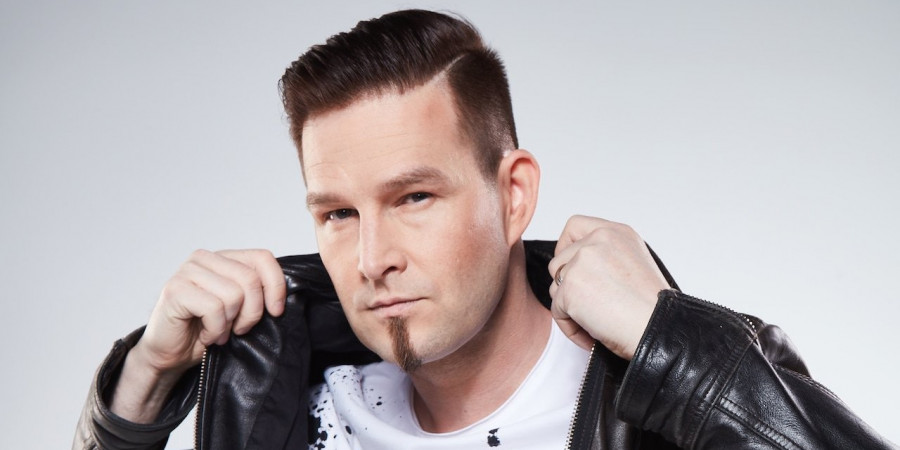 FINLAND
Darude to represent Finland at Eurovision 2019
A sandstorm is coming: The superstar Darude will be representing Finland at the Eurovision Song Contest 2019 along with vocalist Sebastian Rejman
Following last year's pattern, YLE – Finland's broadcaster – has internally chosen the artist to represent the country at this year's Eurovision: DJ Darude
Darude is one of the most famous Finns in the world, especially known for his world hit "Sandstorm" from 1999, that currently has 143 million views on YouTube:
Darude will release three songs that will compete in the Finnish national selection UMK. The songs will be released on 7, 14 and 21 February 2019.
Stage shared 50/50 with Sebastian Rejman
The three songs will all feature vocalist Sebastian Rejman, known from the band "The Giant Leap".
Darude says that it means a lot to him that Rejman joined the project. They have performed and composed songs together:
– Sebu spreads positive rocker attitude, and can engage any audience. We will share the stage 50/50, says Darude.
Darude says that it was never discussed if he should sing himself:
– No one would like to hear that!
Darude believes that the most important thing at Eurovision will be the song, not if he is behind a DJ stand:
– All three songs have a personal text or theme. The main theme of the songs are all the cliché things like save the world and love.
Darude
Producer of electronic dance music and DJ, Ville Virtanen aka Darude, is one of the most famous Finns in the world, especially known for his world hit "Sandstorm" from 1999.
He has won multiple awards, received multiple platinum as a producer and DJ, and has played at hundreds of clubs and festivals around the world.
He had no doubt in representing Finland at Eurovision:
– This is an insane honor and a huge challenge, says Darude and continues:
– I have done all sorts of stuff and performed for large audiences, but i have never been involved in this TV show. When I was asked, I couldn't say no.
Sebastian Rejman
Sebastian Rejman is a Finnish musician and TV host from Kallio, Helsinki, known as the singer and guitarist of the band "The Giant Leap".
He started playing guitar and sing at the age of 14, and has participated in various events, concerts and festivals.
Since 2012 Sebastian Rejman has been working as a TV host, when he hosted "Finnish got Talent" together with Lorenz Backman. Since then, he has worked as a backstage reporter at The Voice of Finland.
UMK 2019
Darude was chosen to follow up on Saara Aalto's footprints who managed to qualify for last year's Eurovision Grand Final. This year's UMK – Uuden Musiikin Kilpailussa, the Finnish national selection – will be again focused on one artist, Darude, who will be performing 3 songs. Following the performances, the Finnish public along with a professional jury will decide on which song should Finland take to Tel Aviv.
The 3 songs for Darude feat. Sebastian Rejman will be released on 7, 14 and 21 February 2019.
7 February 2019: song #1 released
14 February 2019: song #2 released
21 February 2019: song #3 released
2 March 2019: Uuden Musiikin Kilpailu 2019
Also like last year, Krista Siegfrieds, who represented Finland in 2013 with "Marry Me" and spoke recently with Eurovisionworld about her Eurovision journey, will be the one in charge of hosting the show.
UMK 2019 will take place on 2 March 2019 in Turku, and tickets for the show will be on sale on Friday 1 February on yle.fi/umk
Finland debuted in the Eurovision Song Contest in 1961 and has participated ever since, except for six years, mostly because of last years bad position. The country has won the competition once, in 2006 with the song "Hard Rock Hallelujah", performed by Lordi. Since then Finland's best result is 11th place in 2014.
Since the introductions of semi-finals in 2004, Finland has qualified for the Grand Final 8 out of 15 times.