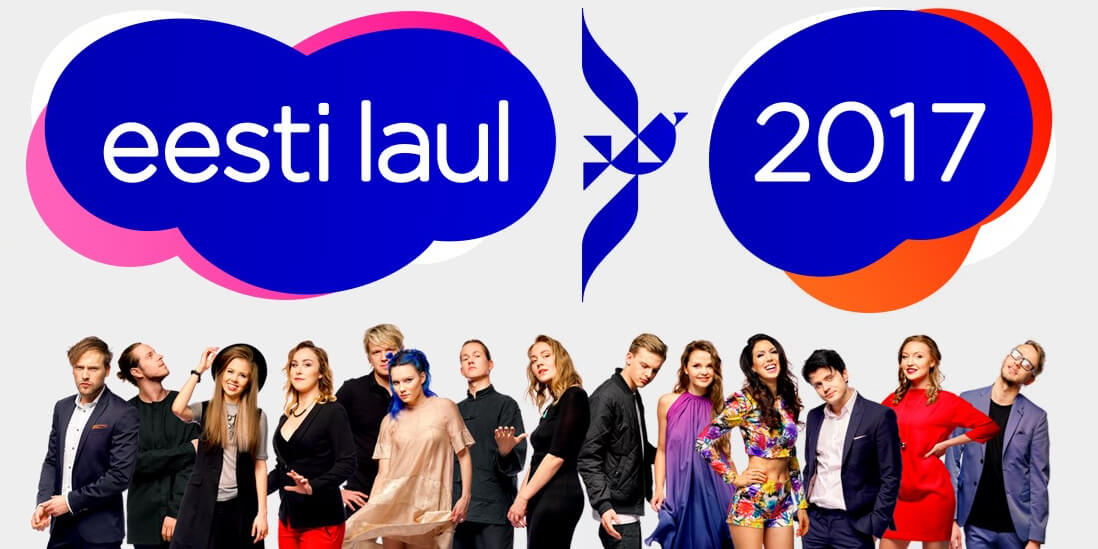 ESTONIA
Estonia: Here are the 20 Eesti Laul 2017 artists
One of these will represent Estonia at Eurovision Song Contest 2017 in Kyiv. Four former Eurovision participants among the 20 at Eesti Laul 2017
The 20 songs and artists for Eesti Laul 2017 have been revealed by the Estonian broadcaster ERR. They were announced in the TV programme "Ringvaade" on Estonian ETV.
A jury has selected the 20 songs among 242 submissions. Jury members were: Andres Puusepp, Erik Morna, Harri Hakanen, Ingrid Kohtla, Kaidi Klein, Kristel Aaslaid, Olavi Paide, Owe Petersell, Piret Järvis, Siim Nestor and Toomas Puna.
The winner of Eesti Laul 2017 will represent Estonia at Eurovision Song Contest 2017 in Kyiv.
Eesti Laul 2017 acts
Almost Natural – "Electric"
Alvistar Funk Association – "Make Love, Not War"
Angeelia – "We Ride With Our Flow"
Antsud – "Vihm"
Ariadne – "Feel Me Now"
Carl-Philip – "Everything But You"
Close To Infinity feat. Ian Karell – "Sounds Like Home"
Daniel Levi – "All I Need"
Elina Born – "In Or Out"
Ivo Linna – "Suur loterii"
Janno Reim & Kosmos – "Valan pisaraid"
Karl-Kristjan & Whogaux feat. Maian – "Have You Now"
Kerli – "Spirit Animal"
Koit Toome & Laura – "Verona"
Laura Prits – "Hey Kiddo"
Leemet Onno – "Hurricane"
Lenna Kuurmaa – "Slingshot"
Liis Lemsalu – "Keep Running"
Rasmus Rändvee – "This Love"
Uku Suviste – "Supernatural"
Former Eurovision artists
Among the artists for Eesti Laul 2017 are four who have earlier represented Estonia at Eurovision Song Contest:
Eesti Laul 2017
Eesti Laul 2017 will be the ninth edition of the Estonian national selection Eesti Laul, which will select Estonia's entry for the Eurovision Song Contest 2017.
Semi-final 1: 11 February 2017
Semi-final 2: 18 February 2017
Final: 4 March 2017
Ten songs will compete in each semi-final where five from each will qualify to the final.
The five qualifiers from each semi-final will be determined by 50/50 combination of jury/televoting.
There will be two rounds of voting in the final of Eesti Laul: The first round 50/50 jury/televoting will select three songs to proceed to the second round (super-final). In the super-final the winner will be determined solely by televoting.
The final of Eesti Laul 2017 takes place in "Saku Suurhall" in Tallinn, Estonia.
Estonia has participated in Eurovision Song Contest 22 times by now, first in 1994. Estonia has participated every year, except 1995. Estonia has managed to qualify to the grand final only 5 out of 13 times. Estonia has won just once, in year 2001 with a song "Everybody" performed by Tanel Padar and Dave Benton and 2XL.