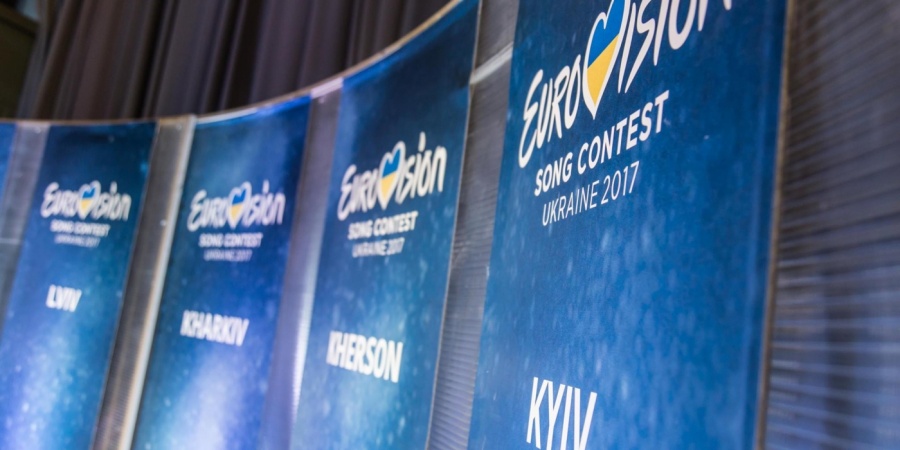 KYIV 2017
Eurovision 2017 in Kyiv, Dnipro or Odessa
The host city of Eurovision Song Contest 2017 will be Kyiv, Dnipro or Odessa. The final decision on the host city is delayed and is expected in August 2016
The Ukrainian national broadcaster NTU has just announced that Eurovision Song Contest 2017 will be held in either Kyiv, Dnipro or Odessa. The announcement was made in a special news bulletin.
Six cities were in the race, and just two days ago a special programme named "City Battle" was aired live on NTU1 and on national radio. Here the six cities presented their bids in a two hour show. Along with the presentation there were discussions between the organisational committee for Eurovision 2017, press, musical experts and fans.
Originally the final decision was to be made public on 1 August 2016, but the decision has been postponed to a later date. The host city needs to be approved by EBU.
Eurovision 2017 dates
Kyiv
(Київ)
Kyiv (or Kiev) is the capital of Ukraine and also the largest city. Kyiv hosted Eurovision Song Contest 2005 as well as the Junior Eurovision in 2009 and 2013.
The arena Kyiv is proposing for their bid is "Palace of Sports" (Eurovision 2005), with a capacity of 10,000 spectators. Press and fan facilities will be at the nearby Olimpiyskiy Stadium.
Population: 2,900,920
Hotels: 265 hotels, capacity: 23,000 in Region (19,500 in Kyiv itself)
Airports: 2 international airports: Boryspil and Zhuliany
Urban transport: Metro, bus, tram, trolleybus, intra-city ring railway service.
Dnipro
(Дніпропетро́вськ)

Dnipro is the 4th largest city in Ukraine, 400 KM southeast of Kyiv.
Dnipro proposes "EuroArena" as the arena for Eurovision 2017. The arena is currently under construction, but will have a capacity of up to 9,500. Press Centre and EuroClub will also be at the arena.
Population: 981,487
Hotels: 73 hotels, capacity: 3,747
Airport: International airport "Dnipropetrovsk"
Urban transport: Metro, tram, bus
Odessa
(Оде́са)
Odessa is the 3rd largest city in Ukraine, on the shore of the Black Sea.
Odessa proposes "Chornomorets Stadium" as the venue for Eurovision 2017. Capacity: 10,000. The stadium needs a roof, which the city will construct before the contest begins
Population: 1,008,852
Hotels: 240 hotels/hostels, capacity: 14,713
Airport: Odessa International Airport
Urban transport: Train, tram, bus
What does it take to host Eurovision?
In order to be picked as the host city of Eurovision there are some basics needs you have to fulfill:
Suitable arena – The most important criteria for hosting Eurovision is to have a suitable arena available for at least 6 weeks. It should be a covered arena with accommodation for 7,000 spectators, preferably up to 10,000, and it needs to be suitable for one of the largest TV productions in Europe. Eurovision is not optimized for the few fans in the arena, but for the 200 million TV viewers.
Infrastructure – When the Eurovision Circus comes to Ukraine, the infrastructure has to be efficient. More than 5,000 accredited artists, delegations and journalists are expected at Eurovision. Beside that are all the fans and crew. They are all depended on a high level of infrastructure like airport, busses, trains, taxis and other transport facilities.
Accommodation – Hotel rooms in the city is a crucial factor. Theres a need to host both the professional part (artists, delegations, press, crew) and the fans in a distance radius close to the city and arena. Eurovision is not just three TV-shows. Eurovision is a three week machine with rehearsals, preparations, interviews and press meetings.
Surroundings – Everything that doesn't happen in the arena has to be included in the bid: Delegation area, press centre, EuroClub, Eurovision Village, Euro Fan Café. The press center must have a capacity of minimum 1,550 journalists located in or close to the arena. EuroClub should have capacity for 3,000 guests. In Stockholm 2016 the show, delegation area and press centre alone filled three large arenas! Beside that a temporary building was constructed to host EuroClub with room for 5,000 accredited guests.
Safety and Security – There are some standard security measures required by EBU every year. All delegates, artists, fans, journalists, staff and guests who enter any of the official Eurovision venues must pass through security checks similar to those at airports. The safety around the city is also an important factor, and the host city is obliged to guarantee the safety here as well.
NTU's eurovision site: www.1tv.com.ua/eurovision