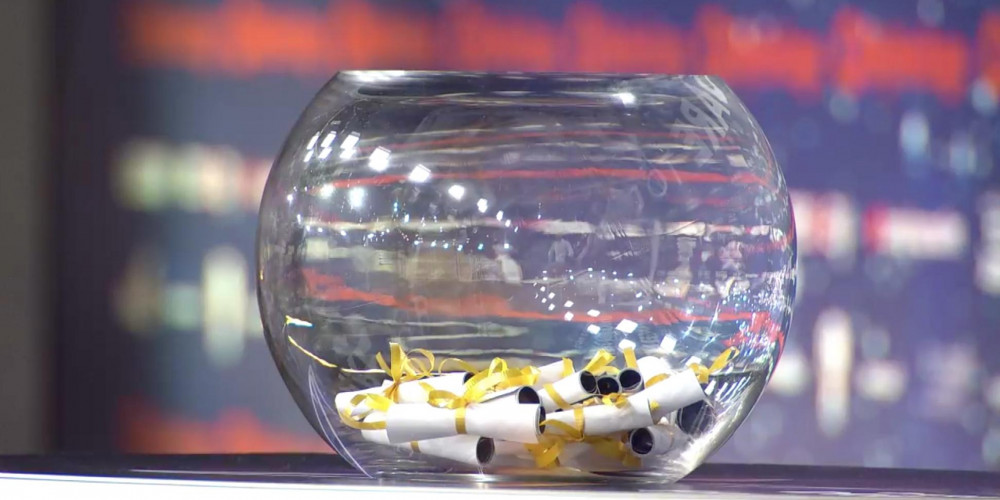 DRAW
Eurovision 2020: Semi-final allocation draw pots revealed
Get ready for Tuesday's Semi-final allocation draw: The drawing pots have just been revealed
On Tuesday 28 January at 17:00 CET the Semi-final allocation draw takes place live from Rotterdam's City Hall. The allocation draw determines which countries are in which Semi-final at Eurovision Song Contest 2020.
The 35 Semi-finalists have been allocated into 5 pots, based on historical voting patterns. Drawing from different pots helps to reduce the chance of so-called neighbourly voting:
Pot 1
Albania
Austria
Croatia
North Macedonia
Serbia
Slovenia
Switzerland
Pot 2
Australia
Denmark
Estonia
Finland
Iceland
Norway
Sweden
Pot 3
Armenia
Azerbaijan
Belarus
Georgia
Moldova
Russia
Ukraine
Pot 4
Bulgaria
Cyprus
Greece
Malta
Portugal
Romania
San Marino
Pot 5
Belgium
Czech Republic
Ireland
Israel
Latvia
Lithuania
Poland
The allocation draw is hosted by the Eurovision 2020 hosts: Chantal Janzen, Edsilia Rombley and Jan Smit.
Facts about the allocation draw
41 countries participate in Eurovision Song Contest 2020
6 of the countries are pre-qualified for the Grand Final (Big-5 and Netherlands)
The 35 countries are distributed into 5 allocation draw pots based on the voting pattern between them to avoid too much neighbour voting
After a country is drawn, a second draw determines whether that country will participate in the first or second part of the semi-final
The six countries pre-qualified for the Grand Final (Big-5 and Netherlands) are also drawn to decide in which semi-final these countries will vote
The final running order will be decided later by the Dutch producer and broadcaster, and approved by EBU