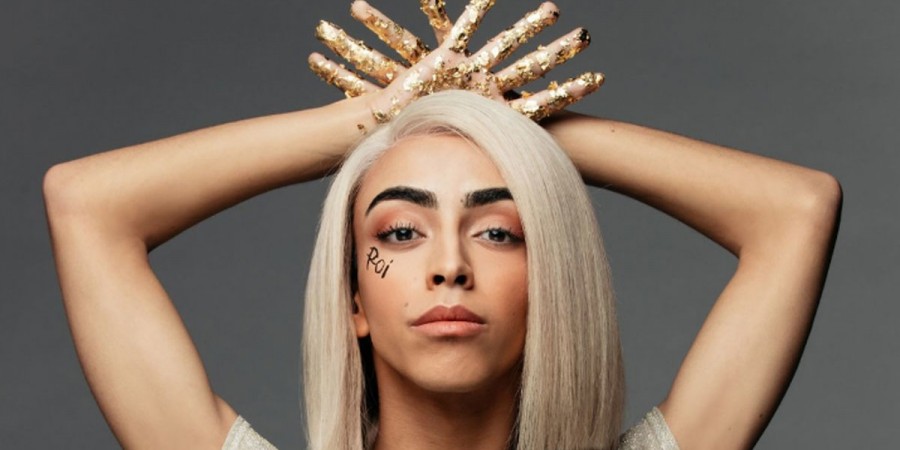 FRANCE
France: Destination Eurovision 2019 – Semi-final 1 sees four acts qualify to the Final
The first of two semi finals was broadcast by French TV channel France Télévisions tonight, in a bid to find France's Eurovision 2019 entry
UPDATE 21 JANUARY 2019
Silvàn Areg has changed the title of his song, "Le petit Nicolas" to "Allez leur dire" due to copyright issues
Destination Eurovision 2019 was used again, similar to last year. The show allowed nine artists to perform a cover version of one of their favourite songs, before they sang their potential entry. Lautner were the only ones to choose a past Eurovision entry - "J'ai cherché" by Amir. Aysat chose a song by former Eurovision winners, Abba, but she sang "Dancing Queen", rather than their winning song "Waterloo". Bilal Hassani did not choose Mercy by Madame Monsieur from last year despite them being co-writers of his song.
Semi-final 1 – Result
Bilal Hassani - "Roi" (115 points)
Chimène Badi - "Là-haut" (66 points)
Silvàn Areg - "Allez leur dire" (59 points)
Aysat - "Comme une grande" (40 points)
Lautner - "J'ai pas le temps" (35 points)
Mazy - "Oulala" (33 points)
Battista Acquaviva - "Passiò" (31 points)
Florina - "In the Shadow" (21 points)
Naestro - "Le brasier" (20 points)
Destination Eurovision 2019
This is the second year in a row that France has used the Destination Eurovision format to select their entry for Eurovision Song Contest. There will be three shows: Two semi-finals and one final, all hosted by Garou:
12 January 2019: Semi-final 1
19 January 2019: Semi-final 2
26 January 2019: Final
9 acts compete in each of the semi-finals, where the best 4 from each proceed to the final.
French panel
There were three French panel members, who offered their critique, but did they did not vote for any of the songs:
Christophe Willem – French singer who was on last year's panel
André Manoukian – popular French jazz singer
Vitaa – most played French female singer from 2018
International jury
The international jury members awarded 2, 4, 6, 8, 10 and 12 points to their top six songs. The jury members came from:

United Kingdon
Israel
Portugal
Armenia
Serbia
The result was a 50/50 combination of the French televoting and the points from the international jury.
France is a grand old country in Eurovision. They have participated 61 times since the start of Eurovision in 1956.
The best results are five victories in 1977, 1969, 1962, 1960, 1958. The latest victory was in 1977 - 40 years ago! The worst result was in 2014, where France ended last in the Grand Final, and in the last 15 years, they only managed twice to be in top-10.
France is a member of "Big 5", so they don't have to go through the semi-final-qualifications, but are automatically qualified for the Grand Finals.