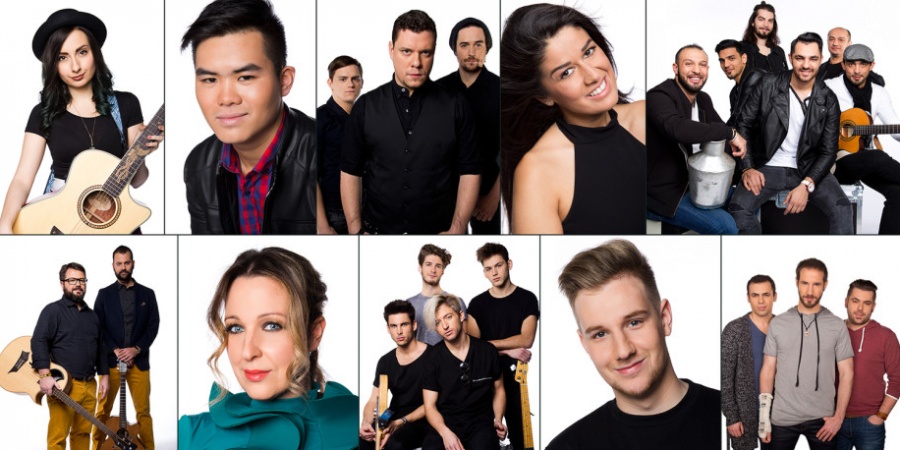 HUNGARY
Hungary: A Dal 2017 heat 1 results
Tonight A Dal 2017 kicked off with the first elimination heat. Six contestants out of ten qualified for the semi-finals. See the results and watch the qualifiers performances below.
Tonight, the first heat of A Dal 2017 was held in Budapest, Hungary. 10 contestants took part, but only six qualified and made it to the semi finals.
The decision was made by two rounds of voting. In the first round, 5 qualifiers were determined by the combination score of the jury and the public voting. In the second round, the sixth semi-finalist was chosen only by the public voting.
All the shows are being held in MTVA's studio in Budapest and the hosts of all six A Dal shows are Tatár Csilla and Harsányi Levente like in the last two years.

A Dal Heat 1 - Results
Leander Kills – "Élet" (40 points)
Roma Soul – "Nyitva a ház" (40 points)
Viki Singh – "Rain" (39 points)
Spoon 21 – "Deák" (39 points)
Dávid Henderson – "White Shadows" (37 points)
Benji – "Karcok" (36 points)
Rocktenors – "Osz" (33 points)
The Wings – "Mint a hurrikán" (32 points)
Kata Csondor – "Create" (32 points)
Calidora – "Glory" (30 points)
A Dal 2017
Each Saturday from January 14th to February 18th, 6 shows of A Dal will be held: three elimination heats, two semi-finals and the final.
In the elimination heats 6 contestants out of 10 will qualify into the semi-finals and from there on 4 semi-finalists out of 9 will qualify for the final. In the final, 8 contestants will compete to represent Hungary in Eurovision Song Contest 2017, in Kyiv.
Elimination Heats
New dates
Heat 1: 14 January
Heat 2: 28 January
Heat 3: 4 February
Semi-Finals
Semi-Final 1: 10 February
Semi-Final 2: 11 February
Final:
Hungary has participated in Eurovision Song Contest 14 times since its debut in 1994. The Best result was in the debuting year 1994 where the song "Kinek Mondjam El Vétkeimet" went 4th. Since the introduction of the Semi-finals in 2004 Hungary has qualified for the Grand Final 8 out of 10 times - The last 6 years Hungary did qualify for the Grand Final. Their worst result was in 2008 where Hungary went last in Semi-final 2.