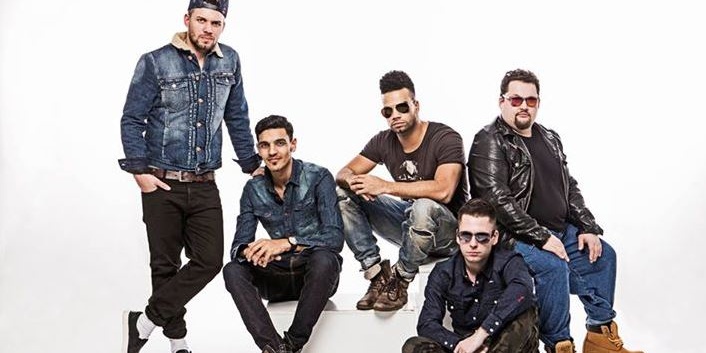 HUNGARY
Hungary: A Dal 2017 – Heat 2
The second elimination heat returns, after being postponed last Saturday. See the results and listen the 6 songs that made it to the semi-finals below!
Tonight the second elimination heat was held after moved from 21st January to tonight due to a tragic accident. Another 10 contestants competed for a place in the semi-finals, but only 6 qualified.
Just like in heat 1, the decision was made by two rounds of voting. In the first round 5 qualifiers were determined by the combination score of the jury and the public. In the second round, the 6th semi-finalist was chosen only by the public voting.
All the shows are being held in MTVA's studio in Budapest and the hosts of all six A Dal shows are Tatár Csilla and Harsányi Levente like in the past two years.

A Dal Heat 2 - Results
Kallay Saunders Band - "17" (42 points)
Gina Kanizsa - "Fall Like Rain" (42 points)
Peet Project - "Kill Your Monster" (40 points)
Chase - "Dust In The Wind" (39 points)
Mrs Columbo - "Frozen King" (38 points)
Adam Szabo - "Together" (38 points)
Zoltan Mujahid - "On My Own" (36 points)
Peter Kovary & The Royal Rebels - "It's a Riot" (36 points)
Andi Toth - "I've Got A Fire" (34 points)
AnnaElza feat Juli Kasa - "Jartam" (34 points)
A Dal 2017
Each Saturday from January 14th to February 18th, 6 shows of A Dal will be held: three elimination heats, two semi-finals and the final.
In each elimination heat six contestants out of ten will qualify for the semi-finals. From there on, four contestants from each semi-final will qualify for the final and then the winner will be determined.
Elimination Heats
Heat 1: 14 January
Heat 2: 28 January
Heat 3: 4 February
Semi-Finals
Semi-Final 1: 10 February
Semi-Final 2: 11 February
Final
Hungary has participated in Eurovision Song Contest 14 times since its debut in 1994. The Best result was in the debuting year 1994 where the song "Kinek Mondjam El Vétkeimet" went 4th. Since the introduction of the Semi-finals in 2004 Hungary has qualified for the Grand Final 8 out of 10 times - The last 6 years Hungary did qualify for the Grand Final. Their worst result was in 2008 where Hungary went last in Semi-final 2.