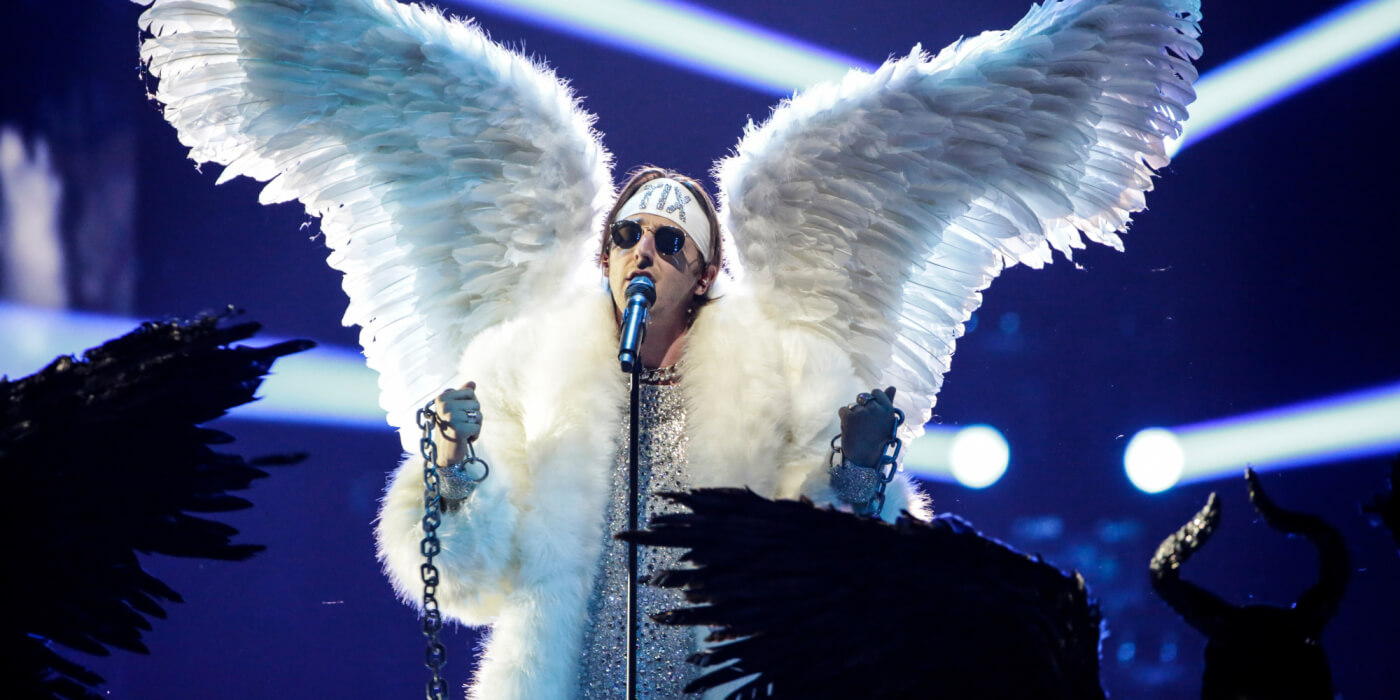 NORWAY
"I was kind of terrified but excited at the same time" – TIX from Norway after the first rehearsal
INTERVIEW Norway's Fallen Angel, TIX, has had his first rehearsal in Rotterdam. He speaks about what happened during the first rehearsal and what we can expect on stage
Preparations are in full swing ahead of the Eurovision Song Contest 2021, and the artists from the first semi-final have had their first rehearsal.
The team from Eurovisionworld caught up with the Norwegian representative, TIX, to tell us about his journey in Rotterdam and the first rehearsal of "Fallen Angel".
– I am doing very well in Rotterdam but very hectic and busy.
After months of preparations, this was the first time that TIX has seen the stage after winning the Norwegian MGP back in February and he expresses his feelings after arriving at the Rotterdam Ahoy Arena:
– I was kind of terrified but excited at the same time especially to meet the other artists. It's one thing performing on the actual stage but being part of this Eurovision Universe is just exciting.
TIX is looking forward to meet the other Eurovision 2021 artists, but has he met any yet?
– Well yes kind of as I am in the same hotel as Tusse from Sweden and we have become besties. Also I've met very briefly the participant from Cyprus, Elena Tsagrinou.
Norway's first rehearsal was held last Sunday (9 May), and as one can note, the performance is similar to the national selection however with several noticeable upgrades but is he happy with the first run?
– Oh no no! Not yet. We have a lot to do. I would say that this was more like a practice round, sort of "Hey we are in Rotterdam and let's see what we can work with". It is a bit weird to see that every other country showcased polished performances but yes there will be a lot of work until the final performance.
Will you be making other changes from one rehearsal to another?
– I already made some changes in my outfit from the national selection phase but mostly there will be changes in camera angles and lightening. I might have a surprise or two in the Semi-final.
One noticeable change from the national selection performance to the Eurovision stage was the outfit. TIX is now seen to be wearing a silver jewel outfit opposed to the golden pallet we've seen but what made him decide this change?
– Well why not? Eurovision is about going the extra mile and going for it. Besides the song, I believe that the outfit is an important part of the package too.
Fallen Angel
During recent weeks, TIX released his music video which portrays his life and what he's been through but how will this be portrayed on stage through the Angel and Demons concept seen so far?
– The term Fallen Angel is a term commonly used for someone who has been having a hard time and has been through a lot but still has a lot of inner beauty.
– The performance is about this beauty created, and an angel that fails to recognize his own beauty and therefore being held back by all these demons. The demons are receding the angel's inner dark thoughts and insecurities so they are pulling back from achievements.
– The staging would be portraying a fight of emotions.
It is ok to be differentTIX
After the Eurovision Song Contest 2020 was cancelled, Norway chose the route of selected a new representative through a national final. TIX was part of the national final but was chosen as a direct finalist, amongst another five rather than having to compete in an assigned heat. Would TIX have still participated if he wasn't chosen as a direct finalist?
– Yes! To be honest I still think I would be here but it would have meant that other act wouldn't have been in the Norwegian final. That would have been a shame since I loved all the artists in the national selection but yes I would have still submitted. I was and still am confident that this song is hitting where I wanted it to hit .
"Fallen Angel" is the first English song that TIX is singing but will he continue singing in this language after Eurovision?
– I don't know yet as right now I am focusing on Eurovision but most probably I will probably go back to my Norwegian roots. I prefer making songs for other artists in English like for Ava Max and Flo Rida (who they might meet in Rotterdam) 😉
As during the interview some balloons popped, TIX shares his main goals for Eurovision 2021.
– I am here on a mission, to make people understand that it is ok to be different and perceived as different. It is ok to be your true self, because the fact that we are not perfect is exactly what makes us valuable. I want to take a beating for the outsiders.
Who is your personal favorite from the Eurovision 2021 songs?
– Cyprus definitely. She was rehearsing just before me and I was backstage singing along to her song. Her songwriter came along and recorded me singing it but I love the song. I love so many other's but I want to get to know them too.
– Malta is another one of my favorites. I just love the whole package and I think it is really well written so I think Malta will do really really well!
TIX performed "Fallen Angel" in Norway in a studio setting without an audience, opposed to the first semi-final as a limited audience is allowed. TIX shares his emotions on this:
– There is actually going to be people here. I just love it! I'm really excited about it and make it feel less stressful.
While TIX's schedule is quite packed to prepare for the Semi-final, we wanted to ask him about Findus, his cat that is mentioned in every documentary and interview. Will Findus be in Rotterdam?
– No he is at home at the moment and probably sleeping but he is having a great time with my parents 🐱
TIX will be performing "Fallen Angel" in Semi-final 1 on 18 May 2021 whilst his second rehearsal is scheduled on 12 May 2021.
Since the introduction of Semi-finals in 2004, Norway has been very successful with qualification to the Grand Final 13 out of 16 times.