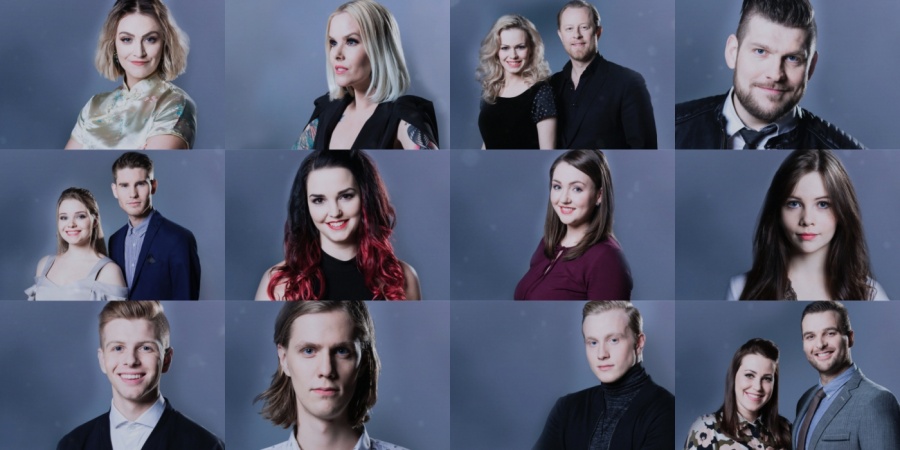 ICELAND
Iceland: First semi-final of Söngvakeppnin 2017
Icelandic broadcaster RÚV held the first semi-final of Söngvakeppnin 2017. Six contestants fought for three places in the final
Iceland failed to qualify to the Grand Final the last two years, but this year they want to change that! The Icelandic broadcaster RÚV held the first semi-final of Söngvakeppnin 2017 tonight.
The six artists who competed tonight were narrowed down to three finalists.
The next semi-final of Söngvakeppnin 2017 takes place on 4 March, with another six songs competing to qualify for the final on 11 March 2017.
All the songs will be performed in Icelandic language in the Semi-finals. In the final it's optional for each singer if he/she will perform the song in Icelandic or in English.
Söngvakeppnin 2017 – Semi-final 1 results
25 February 2017

Aron Hannes Emilsson – "Nótt" (Tonight)
Hildur Kristín Stefánsdóttir – "Bammbaramm"
Rúnar Eff Rúnarsson – "Mér við hlið" (Make Your Way Back Home)
Júlí Heiðar Halldórsson & Þórdís Birna Borgarsdóttir – "Heim til þín" (Get Back Home)
Erna Mist Pétursdóttir – "Skuggamynd" (I'll Be Gone)
Arnar Jónsson & Rakel Pálsdóttir – "Til mín" (Again)
Söngvakeppnin 2017 – Songs
Versions: Icelandic English
Söngvakeppnin 2017
Söngvakeppnin 2017 consists of two Semi-finals and one Final.
Semi-final 1: 25 February 2017
Semi-final 2: 4 March 2017
Final: 11 March 2017
12 songs has been picked to compete in Söngvakeppnin 2017 – Six songs for each Semi-final. Three songs from each Semi-final will qualify to the Final.
In the Final of Söngvakeppnin 2017 a combination of 50/50 televoting/jury will select two songs for the Super Final. The two super finalists will perform their songs again, and here the winner will be decided solely by televoting.
All three shows will be broadcasted live.
Iceland's debut in Eurovision Song Contest was back in 1986, and has been participating 29 times since. Best result are two second-places with Yohanna in 2009 and Selma in 1999.
Since the introduction of Semi-finals in 2004 Iceland qualified to the Grand Final 8 out of 13 times.
Iceland is the only Northern European country that has yet to win the Eurovision Song Contest.