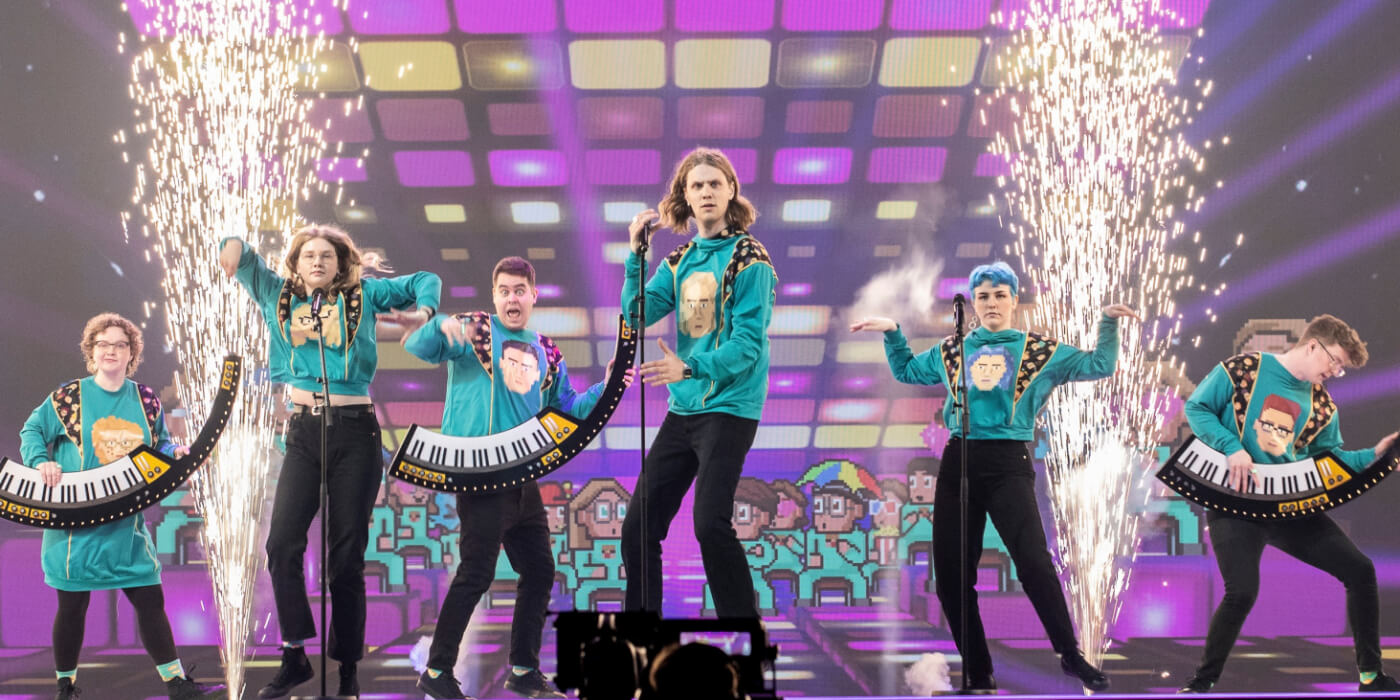 ICELAND
Iceland hit by COVID-19: Will not perform in live shows at Eurovision 2021
One member of Iceland's Daði & Gagnamagnið tested positive for COVID-19. This means Iceland will not take part in any of the live show of Eurovision Song Contest 2021. Their second rehearsal will be used instead
Not great news coming from Iceland. Just last Sunday 16 May, a member of the Icelandic delegation tested positive for COVID-19 which made it impossible for Daði & Gagnamagnið to walk down the Turquoise Carpet event.
Today we receive the confirmation of another case of COVID-19, but this time within the group. The news were confirmed by Daði Freyr, the vocalist of Daði & Gagnamagnið.
In his Twitter post, Daði alerts that this means Iceland shouldn't take part in today's rehearsals nor tomorrow's semi-final 2:
– A member of Gagnamagnið got a positive test result this morning. Unfortunately this probably means that we will not take part in the rehearsal today or live show tomorrow.
In the post, Daði confirms the Icelandic delegation will use the footage of their second rehearsal instead which they're pretty happy with:
– We have all been extremely careful the whole trip so this comes as a huge surprise. We are very happy with the performance and super excited for you all to see it! Thank you for all the love.
Remains in the competition
EBU (European Broadcasting Union) has released a statement about the sad situation:
– In close collaboration with the EBU and the host broadcaster, Daði og Gagnamagnið have taken the difficult decision to withdraw from performing in this year's live Eurovision Song Contest shows, as they only want to perform together as a group.
– Their song will remain in the competition and we will broadcast their rehearsal performance, recorded on the stage on 13 May.

The Icelandic delegation will remain in quarantine and be monitored by the Health Authorities.
Iceland's debut in Eurovision Song Contest was back in 1986, and has been participating 32 times since.
Best result are two second-places with Yohanna in 2009 and Selma in 1999.
Since the introduction of Semi-finals in 2004 Iceland qualified to the Grand Final 9 out of 16 times.
Iceland is the only Northern European country that has yet to win the Eurovision Song Contest.