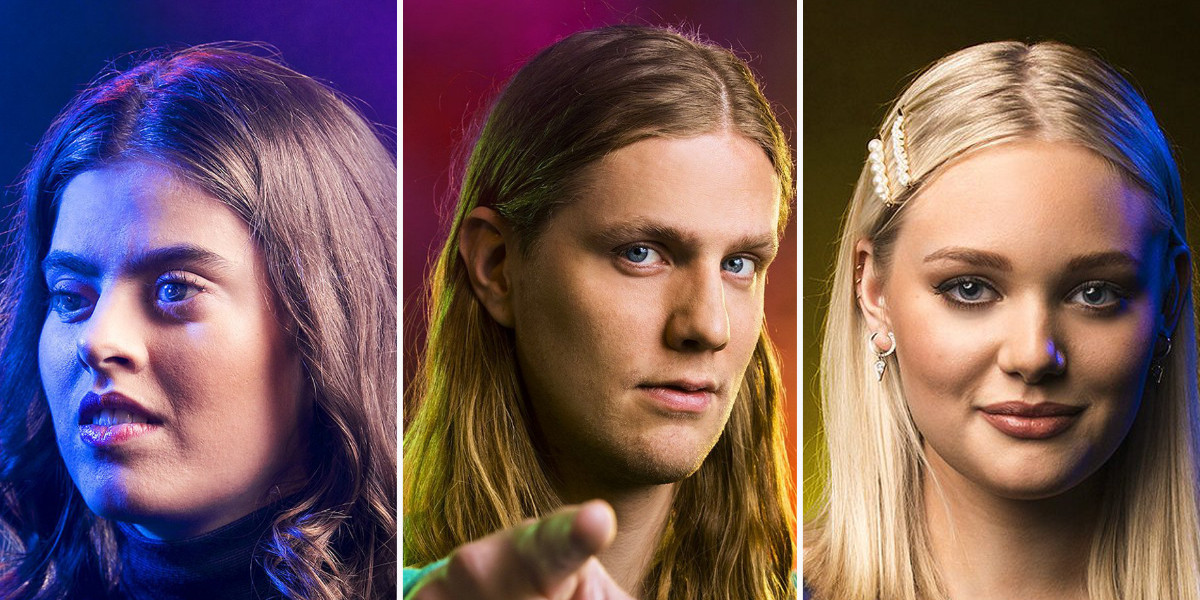 ICELAND
Iceland: Second semi-final of Söngvakeppnin 2020
The second semi-final of Söngvakeppnin 2020, Icelandic selection for Eurovision Song Contest, has just finished - Iva, Daði & Gagnamagnið and Nína are qualified to the final
The second semi-final of Söngvakeppnin 2020 has come to an end. It took place at Háskólabíó venue in Reykjavik.
Out of today's five competing acts, only two of them have managed to get a direct spot in the final: Iva and Daði & Gagnamagnið. RÚV had the option to award a wildcard the final, which went to Nína, who also performed in this Semi-final.
The first semi-final of Söngvakeppnin 2020 took place last week, where we found the first 2 qualifiers for the final: DIMMA and Ísold & Helga.

All the songs were performed in Icelandic language in the Semi-finals. In the final, RÚV gives each singer the opportunity to choose if he/she will perform the song in Icelandic or in English.
Söngvakeppnin 2020's Final will take place on 29th February.

Söngvakeppnin 2020 - Semi-final 2 results
Iva – "Oculis Videre" (finalist)
Daði & Gagnamagnið – "Gagnamagnið" (finalist)
Nína – "Ekkó" (wildcard)
Hildur Vala – "Fellibylur"
Matti Matt – "Dreyma"
Söngvakeppnin 2020
This contest has usually been the way Iceland's representative for the Eurovision Song Contest is chosen, since their debut in ESC.
The format of Söngvakeppnin 2020 will be exactly the same as last year, with two Semi-finals and a Final:
Semi-final 1: 8 February 2020
Semi-final 2: 15 February 2020
Final: 29 February 2020
Five songs have competed in each semi-final. Four songs qualified to the grand final (two from each semi). The last spot was awarded to Nína by RÚV, giving the opportunity to a fifth act to perform in the final event.
The outcome will be decided by the combination of an expert judging panel and the public votes. The two semi-finals took place in Háskólabíó Conference Hall, while the final will take place in Laugardalshöll. Both venues are located in the country's biggest city, Reykjavik.
RÚV will broadcast all three shows.
Iceland's debut in Eurovision Song Contest was back in 1986, and has been participating 32 times since.
Best result are two second-places with Yohanna in 2009 and Selma in 1999.
Since the introduction of Semi-finals in 2004 Iceland qualified to the Grand Final 9 out of 16 times.
Iceland is the only Northern European country that has yet to win the Eurovision Song Contest.