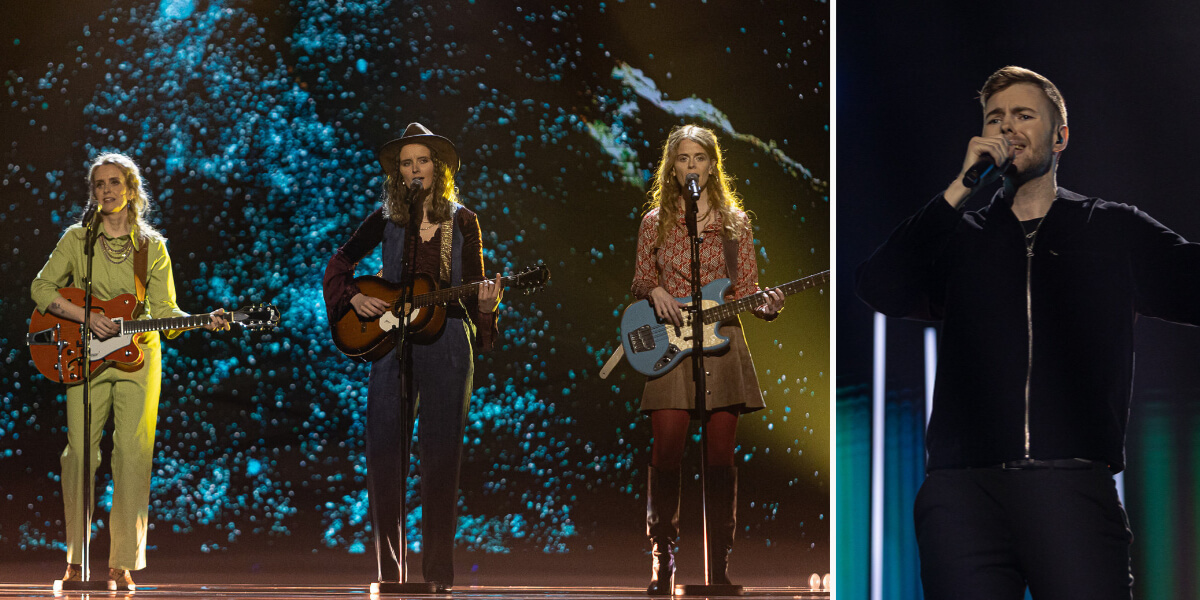 ICELAND
Iceland: Sigga, Beta & Elín and Stefán Óli to the Söngvakeppnin 2022 Final
The first Semi-final of Iceland's national selection for Eurovision 2022 is a wrap with the selection of Sigga, Beta & Elín and Stefán Óli for the final
Iceland held the very first semi-final of their national selection – Söngvakeppnin 2022 – tonight live from RVK Studios in Reykjavík. The show was hosted by Björg Magnúsdóttir, Jón Jónsson and Ragnhildur Steinunn Jónsdóttir.
Five songs were performed and the public had all the power on who should move forward and see the finals as the televote accounted for 100%. Sigga, Beta & Elín and Stefán Óli were the chosen ones.
Söngvakeppnin 2022 – Semi-final 1
Wildcard After Semi-final 2, Amarosis was awarded a wildcard for the final
The Icelandic broadcaster still has the option to award a wildcard for the Final to one of the non-qualifying artists. This will be announced after next Saturday's second Semi-final.
Söngvakeppnin 2022
Söngvakeppnin 2022 is Iceland's national selection for the Eurovision Song Contest 2022 to be held in Turin.
A total of three shows will take place:
26 February 2022: Semi-final 1
5 March 2022: Semi-final 2
12 March 2022: Final

All of the shows will take place in RVK Studios and hosted by Björg Magnúsdóttir, Jón Jónsson and Ragnhildur Steinunn Jónsdóttir.
Iceland in Eurovision Song Contest
Iceland's debut in Eurovision Song Contest was back in 1986, and has been participating 33 times since.
Best result are two second-places with Yohanna in 2009 and Selma in 1999.
Since the introduction of Semi-finals in 2004 Iceland qualified to the Grand Final 10 out of 17 times.
Iceland is the only Northern European country that has yet to win the Eurovision Song Contest.