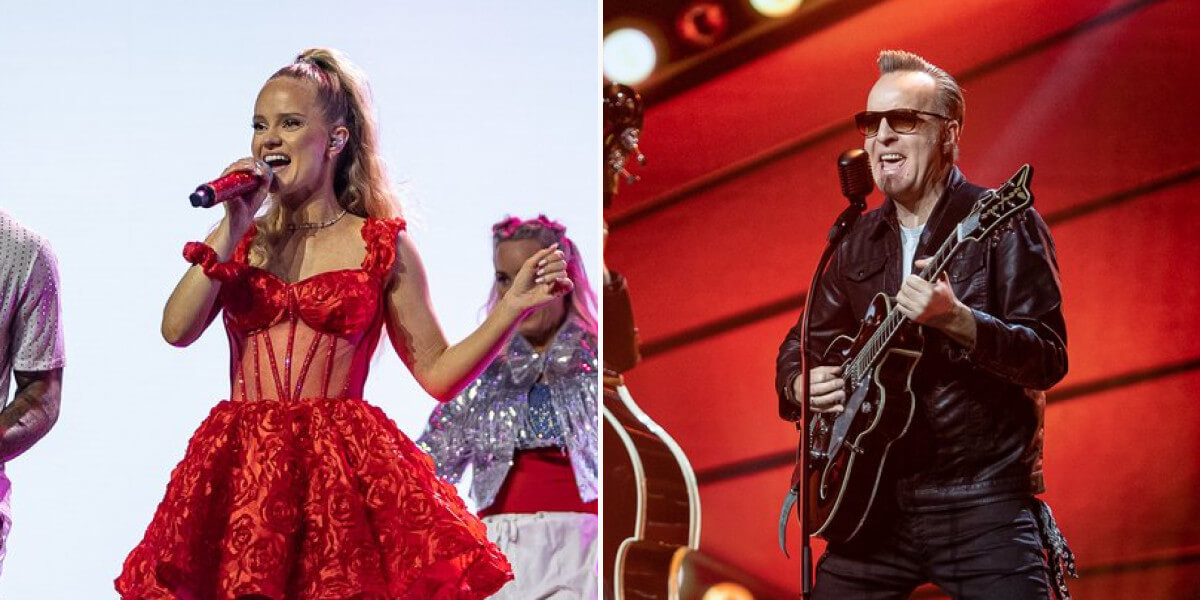 ICELAND
Iceland: Sigga Ózk and Langi Seli & Skuggarnir to Söngvakeppnin 2023 Final
The second semi final of Söngvakeppnin 2023 has wrapped up with two more finalists chosen: Sigga Ózk with "Gleyma þér og dansa" and Langi Seli & Skuggarnir with "OK"
The final five artists competing in Söngvakeppnin 2023 performed their songs tonight in hopes of getting the public's approval to head on to the final.
Sigga Ózk and Langi Seli & Skuggarnir were selected by the Icelandic public to perform in the final in hopes of representing the country at Eurovision this May.
Söngvakeppnin 2023 – Semi-final 2
After the second semi final tonight, Icelandic broadcaster RÚV has the opportunity to select a wildcard participant who will also move onto the final.
With this, the broadcaster selected Celebs to advance as well.
Söngvakeppnin 2023
Söngvakeppnin is Iceland's national selection process for Eurovision. It consists of three shows: two semi-finals, and one final. The winner of the final will represent the country at Eurovision this May in Liverpool.
The three shows take place on these dates:
Semi-final 1: 18 February 2023
Semi-final 2: 25 February 2023
Final: 4 March 2023
In the semi-finals, all songs had to be performed in Icelandic. In the final, the artists can perform their songs in the language they intend to perform the song in should they be selected for Eurovision.
All shows are hosted by Unnsteinn Manuel Stefánsson, Ragnhildur Steinunn Jónsdóttir, and Sigurður Þorri Gunnarsson.
Iceland in the Eurovision Song Contest
Iceland's debut in the Eurovision Song Contest was back in 1986, and they've participated 34 times since.
Their best results are two second-place finishes with Yohanna in 2009, and Selma in 1999.
Since the introduction of the Semi-finals in 2004, Iceland has qualified for the Grand Final 11 out of 18 times.
Iceland is the only Northern European country that has yet to win the Eurovision Song Contest.