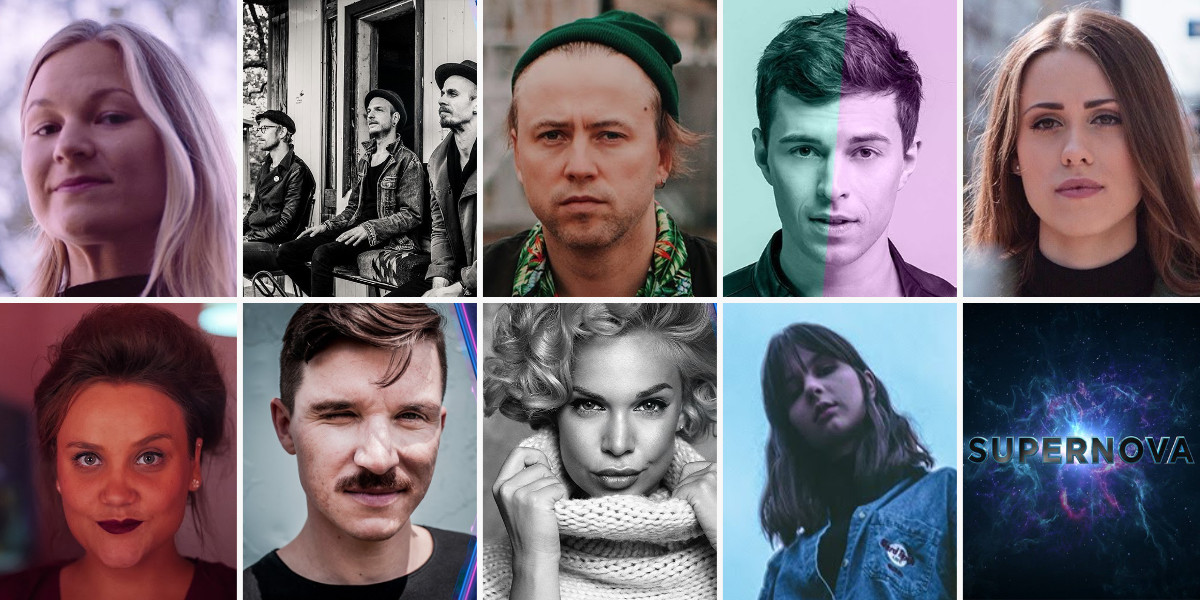 LATVIA
Latvia: 9 Finalists for Supernova 2020 announced
The Latvian broadcaster LTV has just announced the 9 finalists for Supernova 2020
UPDATE 23 JANUARY 2020
Running order updated
26 songs were in the run for competing in Supernova 2020 – The Latvian selection for Eurovision Song Contest 2020. These 26 acts were released by the Latvian broadcaster, LTV, on 9 January 2020.
A professional jury has now narrowed the 26 songs down to just 9. The lucky 9 will compete in the Final of Supernova, to be held on 8 February 2020:
Supernova 2020 – Finalists
Running order
Seleste – "Like Me"
DRIKSNA – "Stay"
Katrīna Bindere – "I Will Break Your Heart"
Edgars Kreilis – "Tridymite"
Katrīna Dimanta – "Heart Beats"
Miks Dukurs – "I'm Falling for You"
ANNNA – "Polyester"
Bad Habits – "Sail with You"
Samanta Tīna – "Still Breathing"
Supernova 2020 – Songs
Supernova 2020
Supernova 2020 will consist of only one live show scheduled for 8 February, contrary to previous years.
From the 26 songs, a jury was in charge of selecting the 9 best that will get the chance to perform their song live on the Supernova stage.
Ilze Jansone, producer of Supernova 2020 clarifies:
– Television viewers will only be actively involved in the evaluation of the songs by voting in the live broadcast of the final. Eight Nine final songs will be chosen by the jury, also considering how the songs will be judged by the audience on the YouTube platform.
Latvia debuted in Eurovision Song Contest in 2000, and since then, the country has participated every year (20 times) in the contest. The best result was in 2002, where Latvia won Eurovision Song Contest with the song "I Wanna" by Marie N.
The last ten years Latvia finished last in their semi-finals four times, and only managed to qualify for the Grand Final two times.